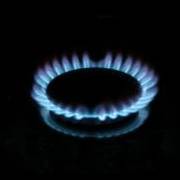 Scottish Power has become the last of the big six energy companies to announce reductions in its tariffs.
The firm announced last night that around 1.4 million domestic customers will receive lower gas bills from next month, with prices set to fall by an average of 5%.
Key Points
Scottish Power to cut prices by an average 5%
Reduction effective on 27 February
Last of big six providers to announce cuts
Scottish Power says all of its customers on variable tariffs, as well as those with certain capped products, will see price reductions.
This is said to equate to an annual reduction of £36 for both dual fuel and gas only monthly direct debit customers.
The reduction will become effective on 27 February.
However, there will be no reduction in the cost of electricity.
Big six price cuts
The announcement from Scottish Power comes after Eon announced a 6% fall in electricity bills yesterday afternoon, benefiting 3.7 million customers.
This move will also come into force from 27 February, shaving £31 off the average annual bill. But the group left gas prices unchanged.
Eon and Scottish Power were the final two of the big six suppliers to announce a cut in recent days after falls in wholesale prices, although none has yet cut both gas and electricity.
British Gas last week cut bills for more than five million customers by making an instant average cut of 5% in its standard electricity tariff.
Southern Electric and Swalec owner SSE said it would cut the price of household gas by 3.8% from 26 March, while rival EDF will cut gas prices by 5% from 7 February.
But the falls in prices across the big six firms do not compensate for recent increases.
All six put prices of gas and electricity up over the summer or autumn following increases last winter, blaming rising wholesale costs.
Suppliers have been accused of failing to cut prices as quickly as they put them up.
Adam Scorer, director of policy and public affairs at Consumer Focus, says: "Customers will still be paying a lot more for their energy than they were a year ago and there will still be almost seven million households in fuel poverty."