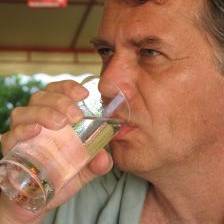 Water bills in England and Wales will rise by about £20 per household from April, regulator Ofwat has announced today.
The average household water and sewerage bill is forecast to increase by 5.7%, or about £20, taking the average bill in 2012/13 to £376. To see if you can cut it, read our Help with Water Bills guide.
But there are sharp differences in increases across England and Wales, as prices will vary for individual households depending on which companies supply them and whether or not they have a water meter. Prices in Scotland are being frozen for the year ahead.
Key Points
Water and sewerage bills to rise on 1 April
Average bill to increase by 5.7%
Households could save by switching to a meter
The rise, which comes into effect on 1 April, takes into account an inflation rate of 5.2%, based on the retail prices index in November 2011.
Southern Water customers face the largest increase for combined water and sewerage bills, with an average hike of 8.2% (about £31). Dwr Cymru customers face the smallest combined increase of 3.8% (£16).
Homes supplied by Bristol Water will get the biggest water-only price rise, of 8.8% (about £15). Veolia Central customers, north and west of London, will see the smallest price increase of 1.8%, an estimated increase of only £3.
For sewerage-only customers, Thames Water is putting up bills by 11% - about an extra £14 per year - whilst Dwr Cymru users have the smallest sewerage price increase of 3.9%, or about £9.
In 2009, Ofwat decided how much water and sewerage firms could charge customers between 2010 –15, meaning bill rises across England and Wales are due to remain broadly in line with inflation until 2015.
How to cut your costs
1. Think about switching to a water meter
MoneySavingExpert.com's general rule of thumb is – if there are more bedrooms than people living in your house, you should consider getting a water meter.
You can calculate whether you can save by switching using calculators on either the uSwitch or the Consumer Council for Water websites. Meters are installed free of charge for those living in England and Wales.
If you're not happy with it, generally you can switch back to the unmetered charge anytime within the first 12 months.
2. Use less water
Fixing dripping taps, installing a water-saving device in toilets, taking showers rather than baths and collecting rainwater for use in the garden are all great ways to be more water-efficient and save money.
3. Check your sewerage bill
If you have a soakaway, which drains rainwater into the ground rather than into the public sewerage system, you can apply to your local sewerage company to have surface water drainage charges removed, saving you about £30 each year.
If you have a septic tank, make sure you're not being charged as you shouldn't be paying any sewerage charges.
4. Look out for special schemes
If you're struggling to pay your bills there are special tariffs and assistance schemes available. Just contact your water company to see what help you're eligible for.
If you receive income-related benefits, have a water meter and either three or more dependent children, or a medical condition that means you need to use more water, you should be eligible for the WaterSure scheme.