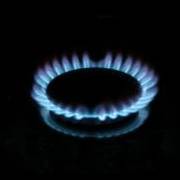 Scottish and Southern Energy's (SSE) appeal against its mis-selling conviction has today been rejected in court.
Energy giant SSE was first found guilty of taking part in two counts of misleading practices by Guilford Crown Court in May last year.
Key Points
SSE mis-selling conviction upheld in court
First found guilty in May last year
Case related to mis-leading doorstep sales script
The case, which was brought against the company by Surrey County Council Trading Standards, related to a doorstep sales script, which falsely claimed consumers were paying too much and could save by switching to SSE when the salesmen had no idea if this was true.
The script was used to encourage switching between September 2008 and July 2009.
But the two guilty verdicts have today been upheld at the Court of Appeal in London following an appeal against the conviction by SSE. The provider says it is unlikely to take the issue any further.
No sentencing was taken as part of the original conviction last year because of SSE's appeal. As the original verdict has been upheld sentencing is now expected to be delivered by the Crown Court in early May.
SSE stopped doorstep selling in July last year.
Kay Hammond, Surrey County Council's cabinet member for community safety, says: "This case shone a spotlight on the dubious practice of doorstep selling.
"Five of the big six energy firms have now stopped doing it because they recognise it's not in the best interests of their businesses or their customers."
What SSE says
SSE's director of sales, marketing and energy services, Stephen Forbes says: "We are very disappointed with the outcome of the appeal today, having lodged what we believe were very strong grounds to have the Crown Court verdicts overturned.

"We will now consider our next steps, but it is highly likely we will not seek to take this issue any further. This case was initially brought over two years ago and since then we have ceased all doorstep sales activity in Great Britain, becoming the first energy supplier to stop commission based doorstep selling of electricity and gas.
"We have also implemented a sales guarantee for household energy customers which will ensure that any customer who shows they switched their energy supply to SSE after being given inaccurate information or being misled will have any resulting financial loss made good."
Were you mis-sold?
If you believe you have suffered any financial loss switching to SSE after being given inaccurate information you can contact SSE's customer service.
Also see our energy mis-selling guide on what to do if you think you have been mis-sold by any energy company.