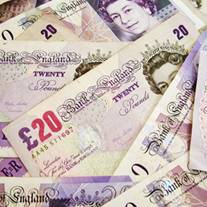 Payment protection insurance (PPI) can no longer be sold at the same time you take out a mortgage, loan or credit card, under new rules that come into force on Friday.
The Competition Commission's measures are the second steps in reforming the way PPI is sold under its 'final order', designed to introduce competition into the PPI market.
The measures, first announced in March last year, cover all forms of PPI excluding 'retail PPI', which is insurance for installment payments made with catalogue shopping.
Most banks no longer sell PPI, though it is available from other providers. Nevertheless, the rules add extra protection in case the product makes a return.
The rules follow the flagrant mis-selling of PPI by banks, building societies, other lenders and shops for years. What's more, policies from credit providers were often far more expensive than those sold by independent firms.
The rules that come into force on Friday 6 April are:
PPI providers can't sell PPI at the point of sale of credit. They have to wait seven days to contact consumers. Consumers can however choose to purchase PPI within the seven days.
PPI providers must give you a personal quote, setting out the costs, as well as details of the cover provided.
Single-premium PPI policies, where you pay the insurance premium in one lump sum up front rather than monthly, can no longer be sold, although this market is virtually extinct anyway.
Customers with PPI must be given an annual review setting out the costs and including a reminder of what their rights to cancel are.
To check the rules are being followed, the largest PPI providers must commission independent mystery shoppers to check practices.
If providers don't comply with the order the Office of Fair Trading can take action.
Peter Davis, deputy chairman of the Competition Commission, says: "If providers properly seize this opportunity to provide good value insurance products to their consumers then, as a result of these market reforms, we can all look forward to a far better functioning market."
October changes
A first set of rules was implemented under the Commission's final order on 1 October last year.
The following changes came into force on that date:
Marketing material had to include more detailed information about what PPI covers, including pricing information, as well as making it clear PPI is optional and available from other providers.
PPI providers had to give information to the Office of Fair Trading (OFT) and the Money Advice Service for monitoring and publication.
PPI providers also had to provide information about claims ratios (the percentage of people successfully claiming on their PPI) to any person on request.