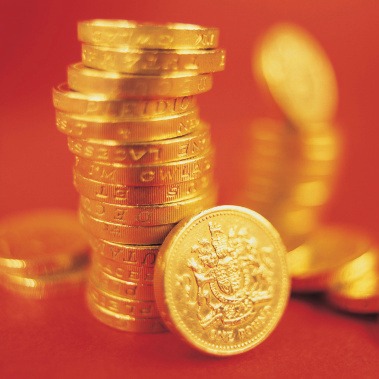 The new tax year starts today, so savers should consider putting their money into a new Isa now, as every day you don't, you lose out.
With the start of the 2012/13 financial year comes a new Isa allowance of £11,280. Everyone over 16 years old can now deposit half of their allowance, a maximum of £5,640, into a cash Isa.
You can put up to the whole amount in a stocks and shares account.
Unlike standard savings accounts, cash Isa interest is tax-free for as long as the money is in the account.
To highlight the benefits, the current top easy access cash Isa rate, from Cheshire Building Society*, pays 3.5% AER until October 2013.
In comparison, the top rate on a standard easy access savings account is 3.17% AER for a year at Nationwide* (minimum £25,000 deposit), which, after basic rate tax, drops to 2.54%.
Even if you've opened a cash Isa in previous tax years, you can now do it again, although you can only open one Isa each tax year to deposit new money in.
If the account allows, you can top up last year's balance with the new maximum.
You can also transfer any old Isas to many new providers to get a better rate. It's likely most accounts opened over a year ago pay pitiful returns so a transfer is vital to maximise returns.
Top easy-access rates
Our top picks are:
Cheshire Building Society* at 3.5% AER (including a 2.5% bonus until October 2013) if you've over £1,000. It only accepts new money.
Santander* pays 3.3% AER (including a 2.8% bonus for a year) on a minimum £2,500. It allows transfers.
Note when any bonus ends to switch at that point.
Top fixed rates
To get a guaranteed rate you must lock cash away or you face big interest penalties for withdrawing. As the rate is guaranteed, you risk lower returns than the rest of the market if interest rates rise. Our top picks (all except for the Cheshire account allow transfers) are:
* Using these links helps the site stay free to use, as they're 'affiliated links' which invisibly take you usually via affiliate linkage or commercial money sites, which then pay this site. You shouldn't notice any difference, the links don't impact the product at all and the editorial line (the things we write) is NEVER impacted by the revenue. If it isn't possible to get an affiliate link for the best product, it is still recommended and still included. The following links, Cheshire Building Society easy access Isa, Cheshire Building Society 18 month fix, Halifax, Nationwide and Santander are identical unaffiliated links provided for the sake of transparency. Click on the following link for more details on how this site's financed.