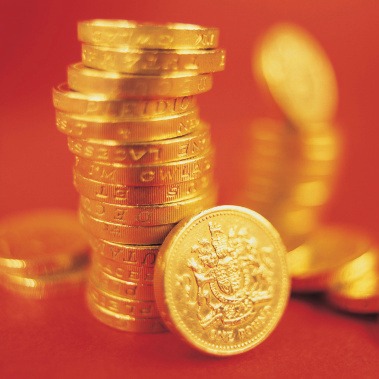 Representatives from all the major financial service providers and regulators have today pledged action to help make reclaiming payment protection insurance (PPI) for free a lot easier.
The aim of today's PPI summit, hosted by MoneySavingExpert.com and Which?, was to stop consumers wasting thousands of pounds by using a claims management firm (see our PPI Reclaiming guide).
As these companies typically take 30% of any claim, you'd be throwing away £825 on a typical £2,750 payout.
The summit also looked at ways to tackle unscrupulous claims management companies who exploit consumers.
Action was pledged at the summit to:
Standardise complaints procedures across financial services providers to make the process clearer and simpler for consumers, with insight from Which? and MoneySavingExpert.com.
Agree to work together to improve communication to explain better to customers why you don't need to use a claims firm.
Call for tougher claims firm regulation. MoneySavingExpert.com, Which?, financial services providers and the regulators will write to Justice Secretary Ken Clark to urge him to consider this.
Hardcore regulation needed
Martin Lewis, creator of MoneySavingExpert.com says: "I'm delighted we made real progress today to tackle the information deficit that has left claims companies wrongly persuading a nation you need to pay to reclaim.
"Yet until there's hardcore regulation of this billion pound industry to stop false claims, and which gives redress when things go wrong, even this new bank/consumer alliance will find it tough.
"When the banks, consumer groups and Ombudsman all sit round the table and say 'something needs to be done', you know there's a problem. Of the £5 billion still to be paid out, unless we act, up to £1.5 billion of it could go to claims companies.
"This summit should've been called by government, it wasn't. So Which? and MoneySavingExpert.com took it into our hands."
Which? executive director Richard Lloyd says: "Today is just the start. We will continue to work with everyone present, but the Government must also now up its game and speed up its plans to tighten up regulation of unscrupulous claims management companies who are exploiting consumers who just want to claim back what is rightfully theirs."
PPI campaign
Millions have been mis-sold PPI, but up to a billion pounds has already gone to claims management companies. Many consumers don't realise there are simple, easy-to-follow steps to reclaim for free.
Unscrupulous claims management companies on the other hand take around 25% of consumer's reclaimed cash, plus VAT.
Findings from MoneySavingExpert.com and Which? revealed earlier today that consumers are in the dark over these sky-high PPI claims fees, with one in four not realising that claims management companies take a huge cut of PPI claims.
Banks pledge support
Eric Leenders, from the British Bankers Association, says: "We are committed to work with consumer groups to make sure all customer complaints are fairly heard."
Natalie Ceeney, head of complaints arbitrator, the Financial Ombudsman Service, says: "Consumers don't need to use a third party to complain about PPI. They will get the same outcome, just as quickly, if they do it themselves, and will get to keep all of their compensation."
As well as today's summit, MoneySavingExpert.com and lobby group Which? have also launched a radio advertising campaign to raise public awareness that people can easily reclaim for free (listen to the ad here).