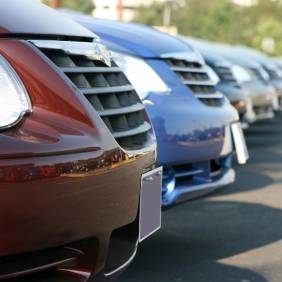 Car supermarket Carcraft's owner has been fined for giving poor advice when selling payment protection insurance (PPI) to motorists.
The Financial Services Authority (FSA) has hit UK Car Group Limited with a £91,000 penalty for Carcraft's failings.This relates to the monitoring of PPI sales between 1 April 2007 and 30 September 2008.
The FSA says Carcraft failed to "deal appropriately with concerns raised in internal audits regarding PPI sales" and "failed to take reasonable steps to ensure the suitability of advice given to customers".
Carcraft sold PPI — to cover payments if you cannot work — on car loans, but stopped selling the insurance in 2010.
For insurance purposes, Carcraft is an 'appointed representative' of UK Car Group, which means Carcraft sells cover using its owner's licence, so the parent company is ultimately responsible.
Tom Spender, FSA head of retail enforcement, says: "The risk of consumer detriment arising from the sale of PPI has long been highlighted by the FSA and this case emphasises the need for firms to ensure their controls are robust and implemented effectively."
Latest fine
The punishment is the first PPI penalty imposed on a firm since insurance broker Swinton was fined £770,000 in October 2009 for serious failings and an unacceptable level of non-compliant sales.
Alliance & Leicester (now part of Santander) was fined £7 million, the highest PPI fine to date, a year earlier. Today's fine is the 25th in total relating to PPI since 2006.
This week, the FSA revealed compensation paid to victims of PPI mis-selling by all banks hit £3 billion in the 14 months up to February this year.
Banks paid out £469 million in February alone.
It has been predicted total compensation could reach £9 billion.
A Carcraft spokesman says: "Carcraft is disappointed the FSA found it necessary to take action on an issue which occurred several years ago.
"The FSA had no cause for concern about the design and structure of Carcraft's systems and controls in relation to PPI selling, and stated Carcraft's sales model and standard documentation were sound."