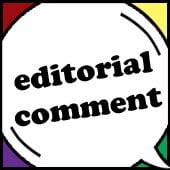 Last week, we hit a technical recession — that means the economy shrank for two successive quarters. What does it mean for you?
Here are 10 things everyone needs to know about economic downturn.
Beware recession scaremongering. Recession reflects what's already happened, it's not a prediction. So the announcement we're now in one doesn't change a thing. Unlike past recessions when things plummeted, this time the economy's flatlined for years, so it's likely to be more of the same.

So focus on your circumstances. If you've a stable job in a strong company, little's changed. If redundancy looms, preparation's crucial. If you're on benefits or unemployed, it's about continuing the struggle.



Everyone build a cash emergency fund. Provided you've no debts (excluding mortgages), try to save enough cash for six months of bills. Put it in the top unlimited withdrawal easy-access savings, currently Derbyshire BS's* 3.06% AER. However, the rate will plummet in a year, as it includes a bonus so diarise to ditch and switch then. Full info and more best buys in Top Savings.



Urgently cut debt costs. If your income's likely to drop, through redundancy or less overtime, it's easier to cut debt costs before your credit score is hit. For example, shift credit card debts to Barclaycard's* 22mths 0% with 2.9% fee (then 17.9% rep APR after). For full best buys, go to our Top Balance Transfers guide. Better still, Repay Debts With Savings.



Are you getting what you're entitled to? It's not just the unemployed who can get benefits. Many working families qualify for tax credits too. Use our Benefits Check-Up to ensure you get what you're due.



Get budgeting. Money earned now needs to be spread across a period of unemployment. So don't think "I'll sort it when it happens" — start living now as if you've lost your job, ekeing out the cash. Use the Budget Planner to analyse your finances, and the Money Makeover and Stop Spending guides to save £1,000s.



Use credit cards to ensure big purchases are safe. Sadly, firms go bust in recessions. If that happens and ordered goods haven't arrived, or have but are faulty, it's a nightmare. Section 75 laws mean if you pay, even partly, on a credit card for items costing £100-£30,000, then the card company's jointly liable for the whole amount. So if the seller goes bust, you can get redress from the card company instead.

Always fully repay each month to avoid interest, and why not get paid to spend too? New Capital One Aspire* cardholders get 5% cashback (max £100) for three months (and up to 1.25% after, but you need £20,000-a-year income to qualify). Fail to fully repay, and it's 19.9% rep APR. Full info and help in Top Cashback Credit Cards.


Know your redundancy rights. If your job's likely to go (or has gone) and you've been there over two years, you've a legal right to a pay-off, notice and pay for unused holiday. Even if your employer's gone bust, you can get money from the National Insurance Fund. See the Redundancy Help guide for info. Also, outrageously, lose your job and you'll often pay more for Car Insurance and Home Insurance. Make sure you're on the cheapest (the links show how).



Beware income eaters. If you're worried about the future, don't sign up to "income eaters". These are contracts for regular payments which lock you in, such as gyms, pay-TV and hire purchases. Do a speedy Direct Debit Audit to check you're not paying each month for things you no longer use.



Check your savings are safe. While we're not saying they will, but big banks can collapse. The government guarantees £85,000 per person, per UK-regulated financial institution. If you've more, spread it in multiple accounts. Sadly the definitions of 'UK-regulated' and 'financial institution' are complex. If you're affected, carefully read the Safe Savings guide.



A warning to freelancers and the self-employed. Your income can be particularly precarious, so don't neglect your tax bill. Unlike employees, who are paid after tax, freelancers are usually paid before tax. So always think: "For every £100 I'm paid, £30 isn't mine, it's the taxman's" and put it elsewhere to save temptation. See my past Self Employed Warning blog.



More help on all these tips in the Recession-Proof Your Finances guide.
* Using these links helps the site stay free to use, as they're 'affiliated links' which invisibly take you usually via affiliate linkage or commercial money sites, which then pay this site. You shouldn't notice any difference, the links don't impact the product at all and the editorial line (the things we write) is NEVER impacted by the revenue. If it isn't possible to get an affiliate link for the best product, it is still recommended and still included. The following links: thederbyshire.co.uk, barclaycard.co.uk and capitalone.co.uk are identical unaffiliated links provided for the sake of transparency. Click on the following link for more details on how this site's financed.