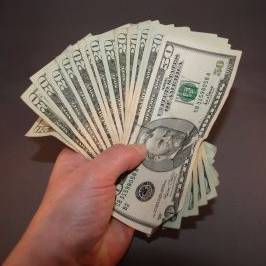 The dreaded fee to buy foreign currency in the UK on a debit card is slowly dying, after banks were forced to axe the charge following pressure from the Office of Fair Trading.
Barclays, the Co-operative Bank, Lloyds TSB, RBS/NatWest and Santander have charged up to 2% to take out currency this way at a bureau de change for years, meaning £100 of euros would actually cost £102.
However, Barclays axed its charge on 1 June, Santander will follow on 1 July, RBS/NatWest on 4 July, and Lloyds TSB on 31 July.
Co-op removed the charge for customers buying currency from standalone bureaux de change in April, but will only axe the fee for using non-Co-op banks in October.
Banks have until the end of the year to scrap these charges, under an agreement they reached with the OFT last December.
High charges stay
You will usually be charged for withdrawing currency in the UK on a credit card as all cash withdrawals (including sterling) attract fees. This won't change.
Providers can also continue to levy other huge fees for spending overseas on a debit or credit card.
These include the typical 3% commission added to overseas spending on all but the top plastic. There's usually an additional fee to withdraw cash from an overseas ATM, while most credit cards charge interest on cash withdrawals even if the balance is paid in full.
Meanwhile, some debit cards from hell, including those from Halifax, NatWest and Santander levy an additional charge of up to £1.50 each time you spend abroad.
OFT chief executive John Fingleton says: "Companies should be earning profits by competing to provide the best value products and services, not through charges that are hard for customers to identify or interpret."