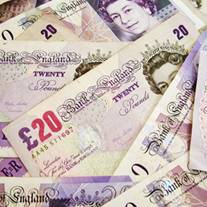 Four of Britain's top five banks are reportedly set to take another £1 billion hit for mis-selling payment protection insurance – bringing the industry total to nearly £8 billion.
Lloyds Banking Group, Barclays, HSBC and Royal Bank of Scotland will all reveal additional payouts above what was expected for the period between April and June in their half-year results, according to Sky News.
This will be the third PPI hit banks will have taken. Last year the banks set aside about £5.5 billion to cover PPI mis-selling after the British Bankers' Association trade body ended a legal battle in May 2011 which attempted to block the FSA's rules on compensation.
In May the banks took a second hit with Lloyds Banking Group, RBS and HSBC setting aside £800 million extra between them, on top of their original pots to pay out from. Barclays set aside an extra £300 million in April, also on top of its original pot.
Key Points
Banks set to take further PPI hit
Top four reported to have set aside extra £1 billion
Comes amid call to overhaul industry practice
But now more money is being earmarked to compensate consumers, it is reported.
Lloyds and HSBC, which report on Thursday and Monday respectively, will say they set aside more than their £375 million and £300 million additional PPI provisions made in May, Sky says.
RBS is expected to confirm it is making a further allocation similar to the £125 million set aside for compensation in the first quarter of this year when it reports on 3 August.
Only Barclays, which reports on Friday, is expected to allocate a smaller sum than its £300 million additional provision.
The latest figures will underline the serious impact the mis-selling scandal has had on Britain's biggest banks and comes amid calls for an overhaul of the industry's culture and business practices following the rate-rigging scandal.
Mis-selling scandal
Britain's top lenders have also been accused of mis-selling complex interest rate hedging products – known as swaps – and have agreed to pay compensation.
Taxpayer-backed Lloyds will have paid out at least £4 billion alone for its mis-selling activity and will face questions over its involvement in the Libor-fixing scandal when it reports on Thursday.
Lloyds has previously admitted to "assisting the regulators" with their Libor investigations, but would not comment further.
If the Financial Services Authority uncovers evidence of rate-rigging, the bank could face a multi-million pound fine, possible compensation claims and damage to its reputation.
Meanwhile, Barclays has endured one of the most turbulent periods in its history after it was fined £290 million by UK and US regulators for manipulating Libor, the rate at which banks lend to each other.
The affair led to the departure of chief executive Bob Diamond, triggered a fierce debate in Westminster over banking ethics and has spawned several closely-watched hearings before the Treasury Select Committee.