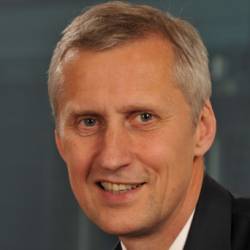 The City regulator has admitted mistakes over payment protection insurance (PPI) mis-selling by failing to spot just how profitable the product was for banks.
The Financial Services Authority (FSA) also concedes the massive problems around bank stability in 2007 and 2008 meant it didn't put enough resources towards protecting consumers, so it failed to put its foot down early enough to outlaw mis-selling.
It is estimated victims are owed a collective £9 billion as a result of the scandal (to get your cash back for free, see the PPI Reclaiming guide).
The FSA issued a number of PPI fines between 2005, when it began regulating the product, and 2010. The largest — at £7 million — was slapped on Alliance & Leicester in 2008, but most were far smaller.
These failed to deter unscrupulous banks and lenders — who eventually said sorry last year — from continuing to flog the cover as the fines were a tiny percentage of the profits they made from PPI.
The managing director of the FSA's conduct business unit, Martin Wheatley (right), who will head the Financial Conduct Authority (FCA), which will take over the FSA's consumer protection role next year when the regulator is disbanded, says things will be different under the new regime.
'We made mistakes'
He told MoneySavingExpert.com: "On PPI, we did not understand and we never learned just how profitable it was for banks. A £100,000 fine is nothing compared to the scale of the profits.
"The FSA approach was too focused on compliance. The FCA will look at where companies make their money.
"It will also be more focused on selling than the FSA was. The FSA focused more on bank stability, so some aspects got left behind. With other bodies focused on looking after bank stability [the new Prudential Regulation Authority] we won't be diverted from consumer issues in future."
The FSA eventually ordered lenders to automatically refund mis-selling victims in December 2010 but this was after years of banks, building societies and other firms duping consumers into taking out cover, which was worthless for many.
Dan Plant, MoneySavingExpert.com money analyst, says: "The PPI saga from start to finish was scandal, created by greedy lenders and largely ignored by the FSA.
"But these are promising signs for the future – the people in charge finally realise banks try their hardest to sell us products that make them money, and it's crucial that the regulator does its job to ensure a fair playing field.
"The most important thing is it taps into bad products that cause consumer detriment before they ever hit the scale of PPI – this can only be done by being proactive, working with real consumers and not having its tummy tickled by the big banks."
'Things will change'
The FSA can only ban a product or take action after an investigation, which can take many months or years.
But the FCA will be different, Wheatley insists. It will be able to shoot first and ask questions later.
He explains: "With the FCA, we can reverse the process of intervention. We can intervene much earlier and this will protect consumers.
"We hope the FCA will be more trusted by consumers. Looking at competitiveness will be deleted from our responsibilities so we will be much clearer whose side we are on."
PPI is designed to cover loan and card payments if you cannot work.