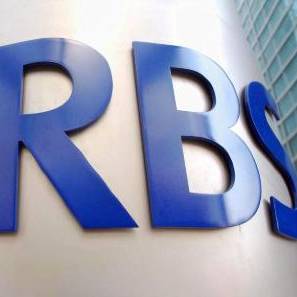 A number of RBS and NatWest customers have complained of loan payments being taken out twice, leaving their accounts short of cash which may trigger overdraft charges.
This is the latest embarrassment for the beleaguered RBS Group, which includes NatWest, RBS and Ulster Bank, with the crisis which has seen millions unable to access their cash still rumbling on.
RBS says the double payments, which happened last night on a "small number of accounts", were only a problem on loans.
The bank adds payments on some One Account mortgages, a type of offset account, may appear to have been taken twice but this is an error with the bank's display and only one payment has been taken.
Some customers have also complained of mortgage valuation fees being taken twice.
'We will put things right'
RBS Group says if payments have been wrongly taken, any charges incurred will be refunded.
A spokesperson adds: "We apologise to any customers experiencing problems today. We said last week that we expected to see a few bumps in the road for customers as we get things fully back on track.
"Any customers experiencing problems should contact our call centre or visit their local branch and we will put things right."
Here are some examples of tweets we've had complaining:
GeorgeCairns19 says: "RBS screwing up again. This time loan repayments being taken out twice in error. All customers should check."
BrumJC says: "They took the fee for our valuation and building survey twice. 1st transaction I've ever had with them & it was wrong."
Turasaiche says: "They took double my RBS loan this month, clearing my account of all the remaining funds."
If you've been affected, please tell us about your experience in the forum discussion below.
Problems persist
Millions of NatWest, RBS and Ulster Bank customers have been caught in the crisis, which began nearly two weeks ago.
Wages and other payments did not appear in customers' accounts as "technical problems" meant many balances were not updated for days. Swathes of money transfers have also not gone through.
What's more, huge numbers of employees haven't been paid where their company uses an RBS Group bank, regardless of their current account provider.
The problem has still not been solved for Ulster Bank's 1.9 million customers, with no end date set.
RBS and NatWest were "99% back to normal" early last week, while Think Banking, which uses RBS's payments system, returned to normal last Wednesday.
MoneySavingExpert.com creator Martin Lewis says: "It seemed things were settling down for the RBS Group, barring the poor customers of Ulster Bank, but these latest reports could see people's finances crippled again.
"A double payment could leave many tripping into their overdraft and short of funds. We're about to hit the third week of this banking mess, and it simply isn't good enough.
"If you have a mortgage or loan with RBS/NatWest, check your account and consider making plans in case a double payment is taken. If it has, contact the bank immediately to report it."