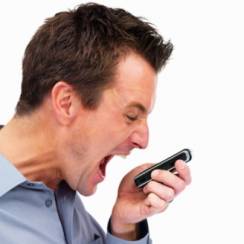 Consumer group Which? has today launched a new campaign calling for an end to price increases on 'fixed' mobile phone contracts.
As part of its Fixed Means Fixed campaign, it has submitted a formal complaint to Ofcom asking the regulator to investigate the issue of mobile providers upping rates during a contract.
Key Points
Which? launches 'Fixed Means Fixed' campaign
Wants end to price increases on 'fixed' mobile contracts
Follows price rises from Orange, Three and T-Mobile
Today, Three Mobile becomes the latest operator to raise costs, increasing its 'fixed' prices by 3.6%, affecting over one million customers (see the Three to raise prices MSE News story).
Three's move follows similar hikes from T-Mobile and Orange earlier his year, which we told you about first.
Which? wants the price and all other aspects of fixed deals to remain the same for the contract period while consumers are tied in.
If there is a chance prices may rise, it wants operators to be more upfront about this in their advertising and to allow people to switch providers without penalty.
The mobile trio that have raised prices all included notice of their ability to do so deep in their small print.
Hikes could make £90million
Which? research found 70% of people on fixed contracts did not know mobile phone companies can increase prices during their contract tie-in period.
It estimates these hikes could net the industry up to £90 million in a year.
In all these cases, consumers have been unable to cancel their contracts without paying a penalty. Regulator Ofcom ruled Orange was within its rights to increase prices despite widespread anger from affected customers.
MoneySavingExpert.com consumer products analyst Archna Luthra says: "It's about time the regulator stepped in to put an end to these sneaky price rises by the networks. Let's hope the campaign works.
"We also urgently need a cap on charges for ending contracts – as Ofcom introduced for landlines in 2010.
"Currently consumers must pay the full amount left on their contract if they want to leave early. A cap would limit the massive costs of leaving a contract that is no longer suitable or competitive."