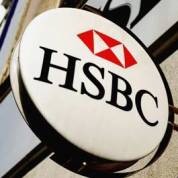 HSBC and First Direct personal current account customers will soon be able to access their accounts at Post Offices, it has been announced today.
From next spring all nine million HSBC and First Direct current account holders will be able to make free cash withdrawals, cash and cheque deposits and balance enquiries at any of the Post Office's 11,500 branches.
Currently only HSBC basic bank account users and First Direct customers in Scotland can use Post Office branches to make certain transactions, but soon all customers will be able to make full use of Post Office banking.
The move will prove especially useful to those in smaller communities, which may not have a HSBC branch, but will have a local Post Office.
It means that 95% of all UK debit cardholders will have access to their money at Post Office counters.
The majority of high street banks and building societies already allow their personal current account customers to perform certain transactions at Post Office branches.