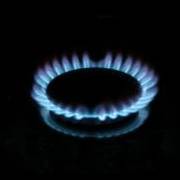 Energy Minister John Hayes has today cast doubt on the Prime Minister's assertion that the Government will force suppliers to give their customers the best possible tariff.
David Cameron said yesterday during Prime Minister's Questions in Parliament: "I can announce that we will be legislating so energy companies have to give the lowest tariff to their customers."
The full details of this plan will be contained in the Energy Bill, due in the next few weeks.
Asked in the House of Commons by Shadow Energy Secretary Caroline Flint whether this means firms will indeed be compelled by law to give consumers the best possible deal, Hayes failed to give the same definitive pledge.
He said this morning: "We will use the Energy Bill to give people lower tariffs. Different options will be discussed with the industry and consumer groups and they will be effective.
"I am determined that the bill will be a landmark piece of legislation. We will take the necessary steps to ensure people get the best possible deal."
Four of the big six energy firms have announced price rises ahead of the winter, putting energy firmly in the spotlight.
SSE's 9% average increase came into force on Monday. British Gas, Npower and Scottish Power will follow with similar hikes over the coming weeks.
'Widespread confusion'
MoneySavingExpert.com founder Martin Lewis says: "There's no meat on the bones at all to this policy, meaning widespread confusion. We could've done without such woolliness.
"I'm glad to see the Prime Minister intervening. For a long time I've ranted that we shouldn't have a go at energy companies as they're doing their job to make profits. What we need is political and regulatory action to bring down prices.
"The frustration is it's a nice headline-grabber, but at the moment means very little."
See Martin's blog for a full analysis of the PM's plan.
Flint also asked whether Hayes knew the Prime Minister planned to make yesterday's pledge. Hayes responded: "We understand what the Prime Minister is considering."