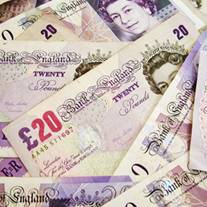 Derbyshire Building Society has launched the lowest loan rate in six years for those borrowing between £7,500 and £14,999.
From today its loan will now come with a rate of 5.6% for between one and five years. Derbyshire, part of Nationwide Building Society, had previously charged 5.8%.
The next cheapest is offered by Sainsbury's at 5.7% if you repay in one to three years, or 5.8% if you pay it off in four or five years.
Loan rates have fallen steadily in the last few years. In February last year, M&S Money launched the market's first sub-7% loan since June 2008 — at 6.9% — for loans of £7,500 to £14,999 (see the Loan rates down MSE News story).
However, not everyone will qualify for Derbyshire's 5.6% rate. All advertised loan and credit card APRs are 'representative', meaning only 51% of successful applicants are guaranteed to get that rate. These are likely to be borrowers with good credit histories.
Therefore, up to 49% may end up with a more expensive loan, not to mention people who get rejected outright.