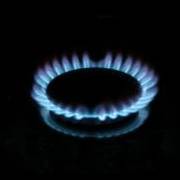 Regulators are today investigating claims energy companies are manipulating wholesale gas prices.
Fears have been raised that if they did fiddle with prices, it could have affected household bills. This comes at a time of rising energy prices, with British Gas raising prices by 6% on Friday.
The Financial Services Authority (FSA) and energy regulator Ofgem are both looking into the claims about wholesale prices, the costs energy companies pay for power before it is sold to consumers.
The investigations have been launched after whistleblower Seth Freedman, who worked as a price reporter for analyst firm ICIS Heren, told The Guardian newspaper the gas market has been "regularly" manipulated by some of the big power companies.
MoneySavingExpert.com creator Martin Lewis says: "Some have asked me whether this is the next PPI scandal. The answer is no. That was systemic mis-selling to millions. This is far more nebulous and if it stacks up is much more akin to the Libor scandal, where banks manipulated their borrowing rates.
"So let's not get over-excited. This is an accusation from one person and we don't know if it's true and how sizeable it is. Even if market perversion has been happening, we don't know whether prices were pushed up by sellers or down by buyers, and whether there was any consumer impact.
"For those sitting in hope of a big compensation payout from energy companies, the chances are tiny, and if it does happen, it's a long way away. The best thing for now is to ensure you're on the cheapest deal."
Energy Secretary Ed Davey says: "I am extremely concerned about these allegations and will be keeping in close touch with the regulators while they get to the bottom of this."
Davey is expected to make a statement to Parliament on the issue this afternoon.