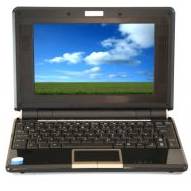 Paperless statements and payslips are becoming the norm in the online world but they can harm your chances of getting a mortgage or benefits, so ensure you ask for original copies well ahead of applying.
As many banks and government departments do not accept print-outs from online accounts as evidence of ID or income, this can slow applications, and in the worst cases, kibosh them altogether.
Many employers now provide payslips online, while numerous savings and current accounts are online-only. For instance, many RBS and NatWest customers won't receive monthly paper bank statements, unless they opt back into the system, after the sister banks announced a shake-up last month.
We asked MoneySavingExpert.com users on Facebook and Twitter last week if they'd been hit by online statement problems when applying for financial products. We were inundated with tales of woe.
What's the problem?
Not having suitable identification can delay an application while you await paper copies from your bank or other firms. Users reported hold-ups in benefits, bank accounts, loans, mortgages and savings account applications.
With a mortgage, a significant delay can result in a property purchase falling through where the seller loses patience. You may also miss the deadline for other important applications if there are hold-ups.
Among our users who complained on Facebook, Sarah Daniels said: "This put my mortgage application back by about two to three weeks. My main bank account is paperless and the lender didn't accept savings statements with my address on or print-outs of main account statements (without my address).
"I then had to go back to the bank and wait another week for it to post them."
Linda Virjee also said on Facebook: "The benefits agency will not take copies of online bank statements unless the bank prints them and stamps them, otherwise I have to pay for statements to be sent. It's annoying."
What you can do about it?
Below are some of the original documents you may need to produce, so ensure you have them well in time, if required.
If you know the company or department you plan to apply to in advance, call it to find out what is required.
Current account statements
Payslips
P60 forms from your employer
SA302 forms from HM Revenue & Customs (showing tax returns)
Statement of accounts from an accountant
Savings statements
Official Government letters showing benefits received
Utility bills
Mortgage statements
Contact the relevant bank, company or your employer to get copies, though be aware some firms may charge for these. If they do, staff may be able to reverse the charge at their discretion, so ask nicely.
You may need to produce documents which are not on this list.