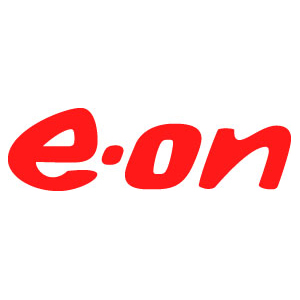 Eon will hit four million customers with an average 8.7% energy price hike next month.
Prices will rise by an average 7.7% for electricity and 9.4% for gas on 18 January, just 18 days after a promise to freeze prices ends.
We're calling for tougher regulation so firms stop this devious marketing, which lures consumers in, only to be hit by hikes soon after.
Eon will become the last of the big six firms to hike prices, but its rise will only come a few weeks after its rivals.
EDF's three million customers were hit with an average 10.8% jump in their gas and electricity prices on Friday.
The rise affects all customers other than the 800,000 on a fixed or a capped rate.
Eon blames rising wholesale costs for the jump in household energy bills.
'Negligible gain'
Martin Lewis, MoneySavingExpert.com creator, says: "For the last few months Eon has used its price promise as a devious form of marketing. It's important to remember from the date of applying to switch, to the switch actually taking place, can take up to two months.
"That means the gain from its promise for most people who fell for its spiel is negligible.
"At the beginning of October, in a BBC Radio 5 Live debate, I offered an Eon spokesperson a £1,000 bet to charity that it would raise prices in January as soon as the promise ended. The spokesperson refused to take it, but Eon continued to tout its 'we're not raising prices this year' promise.
"This isn't the first time it's happened. From my memory, every time we've seen these price promises before, companies hike prices when they end.
"It's time for a crackdown: a simple rule that says when a customer switches company they must be kept on that price for six months. This would add confidence to the switching process."
What should people do?

Martin Lewis adds: "Now all the big six have announced hikes, we have a level playing field for comparison.
"Anyone who hasn't switched in the last year, regardless of provider, should look at their bills and get onto a Consumer Focus-approved comparison site to see if they can cut costs.

"Someone with typical use on a standard tariff is paying £1,400 a year, the cheapest variable tariffs on the same use are at £1,120 — or the same person could chose to lock in at lock in at £1,180 with a fixed tariff that guarantees no hikes this winter or next, and where you're free to leave when you want."
Tony Cocker, Eon chief executive, says: "We have held back from increasing our prices for as long as we possibly could and at the same time have worked hard to reduce our own costs as a business so that our customers can get the best price possible.
"However, some 16 months after our last price increase, and almost a year since we actually cut our electricity prices, we have had to make the difficult decision to increase our prices."