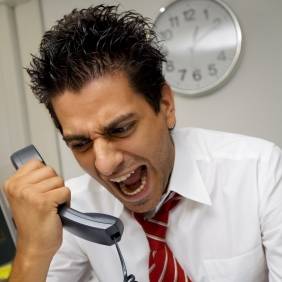 Complaints about home phone and broadband provider Primus have escalated over recent weeks, with some users reportedly waiting hours to get hold of the firm's customer service team.
Many have taken to our forum and have emailed us to complain about poor service.
The major issues include:
Customers frequently on hold for lengthy periods, sometimes hours, when ringing customer service.
No response to emails to customer service.
A small number of users have also complained their home phone or broadband service is not working.
Forum user organic_choc said last week: "Been waiting on Primus customer services queuing system for the last 50 minutes and counting."
And three hours later: "Three hours, 12 minutes and suddenly the phone line went dead. Totally quiet."
Forum user xyz123 said the week earlier: "I have been trying to contact Primus for the last three days to find out the status of an order. Every time I have waited up to 20 minutes and haven't managed to speak to anyone. I did call outside of its busy times."
Primus suspended from our guides
We often featured Primus deals in our weekly email and guides on the site, as it offers some of the the cheapest line rental, calls and broadband packages. Given the huge problems, we have suspended Primus from our guides as a top pick and won't be re-included until the problems are sorted.
Primus customers usually report decent customer service. In our most recent customer services poll from November last year, 61% of Primus home phone customers who voted said its customer service was great.
Meanwhile, 49% of its broadband customers who voted said its customer service was great.
What Primus says
Primus partly blames the recent cold snap for its customer service problems.
A spokesman says: "We are doing everything possible to reduce the queue times, but the weather situation has been testing and unfortunately means a lot of people need assistance."
Primus insists there is nothing abnormally wrong with its broadband or home phone connections.