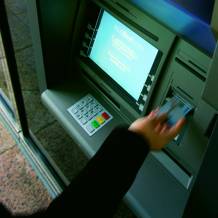 Banks are making the current account switching process too difficult, according to the Office of Fair Trading (OFT).
Its report today says comparing the costs of current accounts is tough and people lack confidence in the switching process.
Nevertheless, don't be put off switching or you risk being stuck on an unsuitable or high-charging account. The present process still works for many, even though it could be improved.
Don't put up with poor banking
If you are unhappy with your bank, there are plenty of decent accounts. Some pay you up to £125 to switch, others give you an interest-free overdraft for a year (see the Best Bank Accounts guide).
Money Saving Expert news editor Guy Anker says: "While banks have plenty of work to do to make switching easier, and to make their charges simpler, that doesn't mean you should avoid switching from high-charging or poor service accounts.
"Most transfers go through hassle-free, allowing consumers to dump their dodgy old accounts."
OFT demands
The OFT will ask the Payments Council, which represents banks, to assess the costs of enabling customers to have one account number, which they can take with them when switching.
This would mean companies that customers have direct debits with, to pay mortgage, utility and telecoms bills, would not need to make changes to their payment arrangements. A key concern for people switching is whether all their payments will continue to go through.
The OFT is also calling on banks to make charges clearer and the switching process more reliable, while it also wants to see improvements in the way unarranged overdrafts are provided. It wants banks and building societies to make these changes as soon as possible.
On the plus side, the OFT says customers have saved up to £928 million a year from the fall in unauthorised overdraft charges between 2007 and 2011 (see the Bank charges down MSE News story).
The OFT adds current accounts would be of greater value if consumers had more consistent access to them.
But it notes that text alerts help consumers avoid unauthorised charges, although banks and building societies need to do more to promote this service.
Market 'not working well'
The OFT is still concerned by a lack of new entrants to the market, but hopes competition will improve with the sale of branches from both Lloyds Banking Group and Royal Bank of Scotland, while a new £750 million automated account switching service to take seven days is due to be launched in September.
For now, the OFT says it's not going to refer the sector to the Competition Commission for further investigation, although it will revisit the issue in two years.
OFT chief executive Clive Maxwell says: "Personal current accounts are critical to the efficient functioning of the UK economy. Despite some improvements, this market is still not serving consumers as well as it should."
British Bankers' Association chief executive Anthony Browne says: "We welcome the OFT's decision not to refer this issue to the Competition Commission and will continue to work with them to make further improvements for customers and the wider economy."