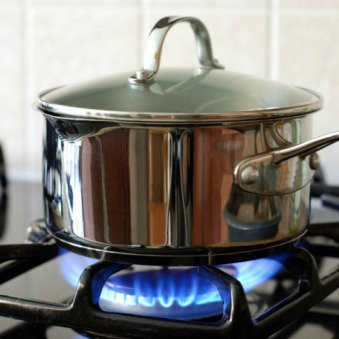 British Gas has revealed an 11% increase in profits today, just months after hiking customer tariffs.
Its residential business made £606 million in 2012, with parent company Centrica saying the rise in profits came after colder-than-normal weather saw gas use leap compared with the previous year. Centrica's operating profits rose 14% to £2.7 billion in 2012.
British Gas raised prices by 6% for 8.4 million households in November.
It says it is too early to say if customers should be braced for further price hikes this year, but adds there are "upward pressures" in the market after a 13% jump in wholesale gas prices this winter.
Asked by ITV's Daybreak programme if further tariff rises were coming, Centrica's Chris Jansen replied: "It's impossible for me to say that, that's like looking at a crystal ball.
"The general trend for energy prices are prices are increasing. All we say to customers is 'let's do what we can to control energy bills'. Prices might be going up but bills don't need to if we control our energy use."
Consumer Focus called for greater transparency between profits and prices earlier this month after EDF revealed a £1.7 billion earnings haul, just two months after raising bills for 3.7 million households.
Shadow energy and climate change secretary Caroline Flint says: "People will not understand why, just a few months ago, British Gas claimed they had no option but to put up their prices when now it looks like they're making huge profits on the back of spiralling bills for hard-pressed consumers."