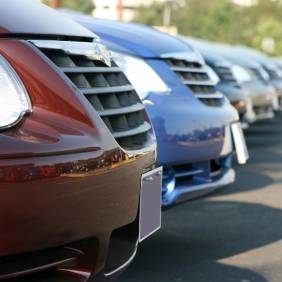 Used cars bought from independent dealers drew the highest number of complaints from disgruntled consumers in the last year, according to new figures.
45,000 used car buyers lodged a complaint in the year to February, followed by 12,000 regarding mobile phone contracts and 11,500 about car repairs, according to figures from Citizens Advice (see our Consumer Rights guide for how to complain).
Other top grievances were about upholstered furniture, mobile phone handsets, laptops and notebooks, tablets, women's clothing, beds and mattresses, general building work and televisions.
The charity says the Government could help consumers by making retailers provide a standard set of information on consumer rights to be displayed by tills, at online checkouts and given over the phone.
More than half a million people complained about shoddy products worth £3.5 billion in the last year.
Citizens Advice chief executive Gillian Guy says: "It is outrageous that businesses are taking advantage of customers who don't know their rights.
"A quick reminder of your rights displayed at every in-store and online checkout, and said over the phone, would stop arguments at the till between confused customers and poorly-informed salespeople. And it will help people tell which traders they can and can't trust."
Consumer Minister Jo Swinson says: "We have made significant steps towards strengthening consumer rights and protections since last year, including banning unfair practices like excessive charges for card payments.
"We are working on a Consumer Bill of Rights which will make it clear and easy for consumers to know their rights when buying goods, services or digital content. These changes will help consumers immensely and it's important that we make people aware of their legal rights."