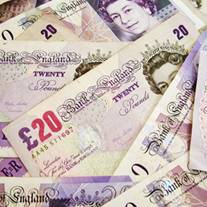 Banks should be forced to warn people when their savings go above the amount that would be protected if their provider went bust, a survey of MPs and consumers has found.
Some 81% of MPs and 76% of consumers surveyed for the Financial Services Compensation Scheme (FSCS) said banks and building societies should have to make it clear to savers when their deposits exceed the £85,000 compensation limit.
Key Points
Banks should warn when savings surpass FSCS limit
Should also do more to raise awareness of the FSCS
Savers covered up to £85,000/ financial institution
The FSCS is the UK's savings safety net. Funded by an industry levy, it covers up to £85,000 for single accounts and £170,000 for joint accounts if a financial institution goes bust (see our Safe Savings guide for more).
The issue of savings protection was recently highlighted by the crisis in Cyprus, when it was announced last week that around 15,000 savers in the UK arm of Cypriot bank Laiki would have their money transferred to Bank of Cyprus UK, where deposits are protected by the FSCS as it is a UK-registered bank (see the Cyprus crisis MSE news story).
'Banks should do more'
But the FSCS wants to see financial institutions doing more to increase awareness about compensation limits in their routine dealings with customers, such as in their advertising.
It has raised concerns that awareness about compensation limits is still too low. A previous study in December found just 12% of people knew exactly how much of their money would be protected if their bank went under.
The lack of awareness has persisted despite rules coming into force last August which mean banks, building societies and credit unions must prominently display stickers or posters publicising compensation levels.
Mark Neale, FSCS chief executive, says: "It's too late for people to find out about FSCS when a run on a bank starts. We believe firms can, and should, do more."