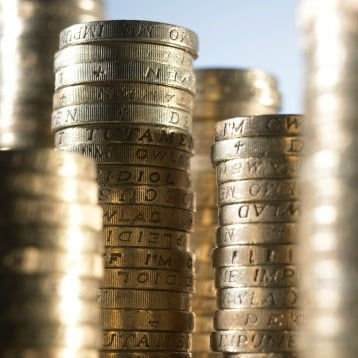 Around 15,000 savers with the UK arm of stricken Cypriot bank Laiki will have their deposits protected under British rules and will escape the Cyprus banking levy, it was announced today.
Bank of Cyprus UK, which is fully regulated under British rules, says it has taken on about £270 million in deposits from Laiki Bank UK.
Key Points
Bank of Cyprus UK takes on Laiki Bank UK deposits
Savers will now be protected under the FSCS
They will also escape the Cyprus banking levy
It means these savers will now be protected under the UK's Financial Services Compensation Scheme, which guarantees up to £85,000 per saver (see our Safe Savings guide to keep your cash protected and our Top Savings guide for the best rates).
Laiki had operated as a 'branch' in the UK, meaning customers would have been subject to the Cypriot levy, but today's transfer will see them become part of Bank of Cyprus UK.
Customers, including those with current accounts in credit, will not be hit by any Cypriot levy on their accounts – potentially as high as 60% for large depositors – after the transfer and will be able to access their accounts as normal.
Overdrafts to be frozen
However, Laiki Bank UK customers who are using overdrafts won't be transferred to Bank of Cyprus UK. Instead, they will have their accounts frozen.
The Prudential Regulation Authority, which supervises UK banks, says customers in their overdraft will need to contact Laiki Bank UK. Those who had an overdraft but were in credit will need to contact Bank of Cyprus UK to apply for a new facility.
Bank of Cyprus UK says it will honour pre-existing terms on the transferred deposits.
Mortgage borrowers and loan customers will be transferred to Bank of Cyprus in Cyprus. They will be contacted in due course, but should continue making repayments as normal.
Problems in Cyprus
It is feared depositors in Cyprus will be forced to accept losses of up to 60% under a European rescue package to save the country from bankruptcy.
Deposits of more than €100,000 (£85,000) at the Bank of Cyprus will lose 37.5% under a bank levy being imposed across the country, but a second raid on these accounts could see depositors lose up to 22.5% more to prop up the bank's reserves.
Last week it was announced savers in Cyprus with under €100,000 (£85,000) would be spared from a Cypriot government tax by a new EU bailout (see the EU deal spares small savers in Cyprus MSE News story).
Bank of Cyprus UK customers won't be hit by this savings tax.