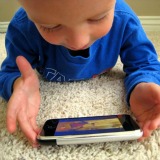 Mobile and tablet games which tempt children to spend hefty sums on virtual items are to be investigated by the Office of Fair Trading.
The OFT will look at whether children are being unfairly pressured or encouraged to pay for additional content in 'free' web and app-based games, including virtual currencies such as coins, gems or fruit.
Typically, players can access only portions of these games for free. But the cost of in-app billing can total thousands of pounds once you or your kids start playing. Security features on many devices are so weak, it's easy for kids to start spending.
Earlier this year, MoneySavingExpert.com called for action after we revealed the My Little Pony app tempts kids to spend £69.99 on a virtual "mountain of gems", which the site's creator Martin Lewis branded "immoral" (see the My Little Pony game tempts kids to spend £70 MSE News story).
We also reported how two kids racked up a £3,200 mobile bill after playing a seemingly innocent game on their dad's iPhone (see the 'My 6yr-old spent £3,200 playing iPhone game'- how to stop it MSE News story).
Examples from our forums include one from Erinnire: "My five-year-old recently spent £64.99 on in-app purchases.
"Much to my horror, it turns out this isn't the first time either. Smaller amounts have been coming out for months. I thought I had turned in-app purchases off on the iPad, but it wasn't as the settings are really confusing! It's definitely turned off now though!"
'Games firms must abide by law'
The OFT investigation is exploring whether these games are misleading, commercially aggressive or otherwise unfair.
In particular, it's looking into whether games include illegal "direct exhortations" to children, which are strong encouragements to make purchases, or to do things that will necessitate making purchases, or to persuade their parents or other adults to make purchases for them.
The OFT will also consider whether the full cost of these games is made clear when they are downloaded or accessed.
Cavendish Elithorn, OFT senior director for goods and consumer, says: "The OFT is not seeking to ban in-game purchases, but the games industry must ensure it is complying with the relevant regulations so that children are protected.
"We are speaking to the industry and will take enforcement action if necessary."
'Something wrong in the system'
MoneySavingExpert.com creator Martin Lewis says: "Well done to the OFT for taking on this issue.
"We've scores of cases of parents facing bill shock of up to £3,000 due to their children playing these 'free' apps.
"When games such as My Little Pony, which are obviously targeted at young children, bait kids with £69 purchases of 'mountains of gems', something is going wrong in the system.

"What's really disappointing is it's been allowed to get this far. Apple especially makes a play of only allowing approved apps in its store. So why does it allows games that can be targeted at young children to charge such ridiculous amounts for in-app purchases?

"As always though, an OFT investigation, even if it does advise action, will take time, so the most important message meanwhile is to protect yourself using our key tips."
Prevent MASSIVE mobile bills
Depending on your phone make and/or model, there are a number of precautions you can take to limit your chance of being a big hit with a big bill:
Protect your passwords. Children are smart. They can remember passwords and Pins, so to stop them racking up a big bill on your device, change passwords regularly and make sure they are always hidden from children if you don't want them to use them.


Always supervise your child. Ensure you know what he or she is downloading, and any extra costs.


Restrict in-app purchases with a password/Pin:
Apple. Tap Settings > General > Restrictions, then choose whether you need to input your password every time you make a purchase, or whether typing it once means you don't need to do it again for 15 minutes.

Android. Set a Pin with your Google Play account. All purchases will then require the Pin. Devices don't come with this feature already activated, so make sure you do it before giving your phone to a child.

Blackberry. Making in-app purchases on a Blackberry is possible once you've logged in with your Blackberry ID and password. You will stay logged in for 20 minutes after entering the password. As far as we can see, there is no way to disable this.

Windows phones.You can set up Kid's Corner (but it's not the default setting), which gives the child their own phone area within your handset, with restricted access to your device and certain apps/websites/services. In-app purchases are blocked, as is access to the rest of your phone (messages, contacts, emails, etc). Nevertheless, you always need to enter a password to buy anything.


Use parental controls on your device. Ask your mobile network provider about the financial and parental controls available on your device. On pay-as-you-go plans, for example, you can block certain services. Contact your provider straight away if you get an unexpectedly high bill.


Remove your credit/debit card from your account. When using iTunes, you can purchase vouchers for your account instead of having a credit/debit card linked to it, so you can't automatically purchase a service.


Ask your mobile provider to cut the bill. If you've been stung by a massive charge, contact your mobile provider and ask it to refund the money as a gesture of goodwill. It may not work, but you won't know until you try.
Submit your views
As well as talking to games firms, the OFT is asking for parents and consumer groups to contact it with information about potentially misleading or commercially aggressive practices.
If you would like to make a submission, contact the OFT via its website. Or, if you prefer, you can post your experiences on our forum. We will pass your comments to the OFT.