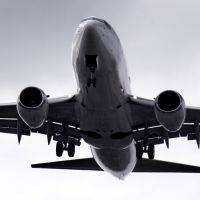 Holidaymakers looking to save by only taking hand luggage on budget airline flights should check the size of their bag before flying – or they could be hit with a hefty fee if it's too big.
Passengers can be forced to pay up to £75 per item, per flight to put luggage in the hold if their bags don't fit their airline's cabin requirements (see our Budget Airline Fee Fighting guide for tips on cutting costs).
If they chance it at the boarding gate by checking in online and taking their baggage through security, fees can double from the already-pricey check-in charge.
These fees completely dwarf savings made by not putting luggage in the hold in the first place. With Easyjet you pay up to £17 per bag per flight and with Ryanair you pay between £15-£35 per 15kg bag per flight, by paying to check in luggage when you book.
The message is particularly pertinent for frequent flyers who may expect to get away with paying to check in their luggage, as some policies have changed since last summer.
See our table below for what size hand luggage you can take on board, and how much you'll be charged to put it in the hold if you wait till the airport:
Luggage one-way fees (if not booked in advance)
Airline

Max free hand luggage size (cm)

At check-in
At gate
Easyjet
56x45x25 (i)
£25
£40
Flybe
55x40x23
£40
£50
Jet2
56x45x25
£40
£40
Monarch
56x40x25
£25
£50
Ryanair
55x40x20
N/A (ii)
£60-£130
Thomas Cook
55x40x20
£50-£70 (iii)
£50-£70 (iii)
Thomson
55x40x20
£44-£75 (iii)
Unclear (iv)
Wizz Air
56x45x25 (but fees charged over 42x32x25) (v)
£18
£27

(i) From 2 July the max size remains, but it can only guarantee bags measuring 50x40x20 can be taken on board. If between the guaranteed size and the maximum, and you're asked to check in baggage, there's NO fee. (ii) No check-in at airport available, so you'd pay the gate fee for the first 15kg bag. (iii) Depends on distance. (iv) A spokesman says there's no gate fee, but we're dubious given that's a no-risk licence to chance it. (v) Between 42x32x25 and 56x45x25, there are fees of up to €15 short-haul and €20 long-haul (depending on when you fly) to take on board.