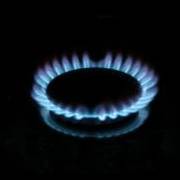 About 130,000 Npower customers will be hit with gas and electricity price hikes next month.
Customers with its Energy Online January 2014 tariff face average price rises of 9.7% for both gas and electricity from 1 July (see our Cheap Energy Club for help on getting the best deal).
The increase is part of the big six provider's most recent price hike – gas prices rose by an average 8.8% and electricity prices by an average 9.1% on 26 November last year (see the Npower latest to raise energy prices MSE News story) – but it was delayed for customers with Energy Online January 2014 as the tariff only launched in October.
Affected customers can, however, leave the supplier penalty-free before 1 July. Until then, Npower is waiving its usual early exit fee of £30 per fuel, which applies regardless of whether you switch to another Npower product or to a rival supplier.
The energy giant began writing to customers last month to notify them of the change. Some users are outraged by the move, and have posted on our forum that they believe they'd signed up to a fixed tariff, meaning prices couldn't go up during the length of the contract.
But Npower says "at no point whatsoever was this tariff described as a fixed product". Instead the tariff is guaranteed to be at least 3% cheaper than Npower's standard tariff until next January.
'Complain with their feet'
Archna Luthra, MoneySavingExpert.com Clubs Manager says: "It's outrageous that energy suppliers should be allowed to get away with calling tariffs such confusing names.
"It's just one of the tricks that they use in order to confuse consumers when switching.
"With a name like Energy Online January 2014, it's no wonder many believed they were getting a fixed tariff that protected them from price hikes. I would urge anyone affected to complain with their feet and find their cheapest tariff."
If you're worried about prices rising, consider locking into a fixed deal now. We reported last month that households should brace themselves for energy price hikes, not just over the coming year, but over the next five years too (see the Energy prices: 'The only way is up' MSE News story).
You can use MoneySavingExpert.com's free Cheap Energy Club to find the best deal for you.