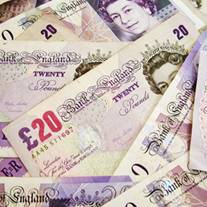 MoneySavingExpert.com is urging consumers to protect themselves from bank fees, following news that customers who replenish their accounts on the same day a direct debit or other payment is due should be spared some charges.
Seven high street giants have agreed to put payments through later in the day if they are rejected first time (see the Banks to give customers more time to avoid charges MSE News story, the Bank Charges guide for how to reclaim unfair fees and Best Bank Accounts guide for providers with the lowest charges).
This is to address the problem whereby banks often process payments, including direct debits and standing orders, in the morning. If a customer makes a deposit or receives their salary later in the day, this won't be in the account to fund the initial payment, so they can be hit with an "unpaid item" fee.
But rather than relying on banks to retry a payment later on, MoneySavingExpert.com is urging consumers to take precautions themselves to avoid being hit with fees.
The key measure to take is checking with your bank what its cut-off time for taking a direct debit or other payment is and making sure there's enough money in your account to cover it.
Bear in mind that if you're topping up your account beforehand under the Faster Payments system, deposits can take up to two hours to reach your account. So make sure you transfer cash into your account at least two hours before your bank's deadline.
The below table lists all the major banks' cut-off times for taking a direct debit, as well as when you therefore need to make a deposit by if you're using Faster Payments:
When you need to make a deposit by
Provider
Bank's cut-off time for taking a payment
Faster Payments deadline
Barclays
2pm
12noon
Co-op
2pm
12noon
HSBC
3.30pm
1.30pm
Lloyds Banking Group
3.30pm (i)
1.30pm
Nationwide
2.30pm
12.30pm
RBS Group
2.30pm
12.30pm
Santander
4pm
2pm

(i) Direct debits only. Standing orders are attempted at midnight, with a second attempt made 24 hours later.
The other precautions you should take to avoid unpaid item fees are:
Make sure you know exactly when direct debits and other bills are due. Budget properly to ensure you have the cash in place.
If you're worried you don't have enough cash in your account to cover payments, check it daily and try to replenish it if possible – at least to avoid any charges for dipping into an overdraft.
Check your account the day before a direct debit or bill is due just to be doubly sure there's enough to cover the payment. If there isn't, replenish your account in time.