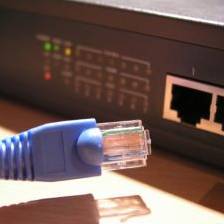 Telephone and broadband customers could pay less for their services in future, following Ofcom proposals announced this week, which would see wholesale charges fall.
Currently telecoms providers pay BT's Openreach network to use its equipment, such as telephone poles in the street, to supply home phone and broadband services (see our Cheap Home Phones and Cheap Broadband guides for the best deals).
However Ofcom, which regulates what Openreach charges other suppliers to use its network, has this week proposed changes to the way wholesale prices are calculated, which would see them fall.
The regulator says this fall in wholesale prices could lead to "real-terms price reductions" for consumers if communications providers including BT Retail, Sky and TalkTalk pass on savings to their landline and broadband customers.
However, whether the price consumers pay falls as a result of lower wholesale costs is ultimately the supplier's decision.
The move follows Ofcom's announcement last week that superfast broadband customers will be offered cheaper and shorter deals and be able to switch more easily between providers under plans to open up BT's fibre cable network to more competition (see the Superfast broadband customers should get cheaper, shorter deals MSE News story).
Ofcom's proposals are under consultation until 25 September, with a final decision expected next spring. These proposals would then take effect on 1 April 2014 and run until 31 March 2017.