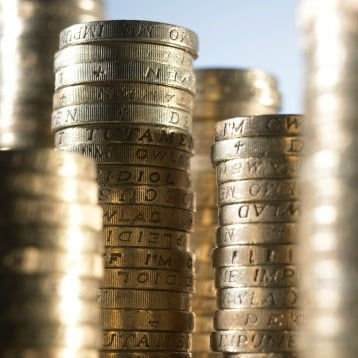 Bank of Scotland has been ordered to compensate a customer for harassment after it made an astonishing 547 calls to recover a debt.
The bank has been made to pay £7,500 in damages to the claimant due to the barrage of bullying calls that a judge labelled "intimidation".
Banks that continue with such harassment may be breaking the law, but you can fight back.
Crucially, banks MUST stop the avalanche of calls if you simply cannot pay the debt and you've made that clear. They must treat you sympathetically, too (more info below and detailed help in our Debt Problems guide).
Victim bombarded with 547 calls
The customer, a Ms Roberts, did not contest the demand from Bank of Scotland for the £10,000 she owed after exceeding her overdraft and credit limit on a number of accounts. The issue was the harassment in getting her to pay up.
The 547-call bombardment occurred between December 2007 and May 2008, but the matter was only resolved last month after a series of appeals.
In the Court of Appeal, after the bank appealed against an original ruling, a judge finally upheld the harassment claim and the £7,500 in damages. The bank must also pay a portion of Ms Roberts's costs.
The judge said: "The existence of a debt did not give a lender the right to bombard the debtor with calls.
"In respect of the harassment appeal, the claimant had made it perfectly clear that she had not wanted to speak to the bank, and she had been perfectly entitled to do so.
"Once the bank had phoned a few times, it had been clear that no progress was to be made. Further calls had been futile and should have been stopped.
"The [original] judge had been right to characterise the calls as intimidation and they had been wholly unjustified."
'Bullying banks'
Martin Lewis, MoneySavingExpert.com creator, says: "This court ruling is a warning shot to the UK's banks that they are not allowed to bully people.
"Big financial institutions acting this way are faceless and careless of the potential damage and destruction they can inflict on people's lives. Of course no one is saying they shouldn't recover debts, but it needs to be done within appropriate bounds.
"Banks need to remember that one in four in the UK suffer with mental health issues each year. Banks must understand their behaviour needs to be appropriate, taking into account the stress aggressive tactics can put on those suffering from anxiety and depression."
A Bank of Scotland spokesperson says: "Bank of Scotland is committed to providing the highest levels of customer care and service.
"This case dates back several years and we are confident that our policies and procedures have long since been updated, addressing the concerns raised in the judgment.
"While the court clearly emphasised that creditors should make every effort to make contact with debtors before commencing legal proceedings, we agree that a constructive dialogue is the best course of action."
I'm being harassed, what can I do?
The bullet points below include your rights and how to complain. They include tips from charity Citizens Advice.
It may be a criminal offence. If you're being harassed by a creditor, this may be a criminal offence, meaning you can report it to the police. However, there's no clear cut definition of what type of harassment constitutes a criminal offence – it depends on the individual circumstances. If you're unsure, get in touch with Citizens Advice.
Banks must treat you sympathetically. If your complaint is against a bank, building society or credit card company, they will have signed up to The Lending Code. It states: "Each organisation that follows the code is committed to acting sympathetically and positively if you are experiencing financial difficulties." They must also offer you at least 30 days to get advice, or to present a repayment plan if you don't have the cash.
Collect evidence. Whether you're being harassed by the firm you originally owed the debt to, a debt collection agency acting on behalf of your creditor, a third party who has bought the debt from your creditor or bailiffs – collect evidence. For example, record the number of calls you've received, including dates and times, and who you spoke to.
Complain to the company harassing you. Write to the firm demanding it stops. Tell it how you want to be contacted in future and ask it to confirm this in writing. Also remember to send all letters by recorded delivery and keep copies.
Complain to a professional body (eg, the Financial Ombudsman). If you get nowhere complaining to your creditor, complain to a professional body. This could be a trade association your debt collector belongs to, or if it's a financial firm, the free Financial Ombudsman Service, which can arbitrate.
Get debt help. If you're struggling with debt, see our Debt Problems guide, or speak to a non-profit service such as a Citizens Advice Bureau, Christians Against Poverty and StepChange Debt Charity.
Additional reporting by Helen Knapman