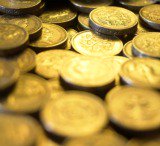 Complaints about packaged accounts are rising, and the majority are being upheld in favour of consumers, the Financial Ombudsman Service says.
If you've been mis-sold a packaged account, which is a paid-for current account which comes with insurance policies and other features such as overdraft facilities or music downloads, complain now. See our Reclaim Packaged Accounts guide for how.
The Financial Ombudsman Service – the free, independent complaints arbitrator – says it received 736 new complaints about packaged accounts between April and June this year, compared with 1,629 during the whole of last year.
Two-thirds of these cases have been upheld in favour of consumers. The Ombudsman says some customers have had their fees refunded. These accounts can cost up to £25 a month.
Packaged accounts have recently come under fire as many consumers aren't eligible for the cover they get with their account, or have had the extras added without their consent.
Earlier this year new rules for banks and building societies came into force, aimed at preventing people from being sold packaged current accounts with benefits they can't use (see the Packaged account shake-up MSE News story).
However, for those who are savvy enough to check policies and work out costs, packaged accounts can save you money. See our Bank Accounts With Benefits guide for the best buys.
How do I complain?
If you believe you've been mis-sold a packaged account, first complain to your provider.
If you get an unsatisfactory response, or you don't hear anything back for eight weeks you can then refer your case to the free Financial Ombudsman Service. Either do this via the FOS website or call 0300 123 9 123.
What will I get if my complaint is upheld?
The Ombudsman says in some cases it'll tell your bank or building society to refund you the monthly fees you've paid since opening the account.
In other instances it'll order your provider to give you the service you thought you were getting. For example, it might have to give you the insurance cover you thought you had.
Sometimes it could be a mixture of both of these resolutions.
However the Ombudsman's judgment is decided on a case-by-case basis. What you get will vary depending on the product and your complaint.
Packaged account gripes
The Ombudsman says the majority of packaged account complaints centre around the sale of the product, but other gripes include:
Discovering when making a claim that add-on travel or mobile insurance policies, for example, only offer limited cover or they only pay out under particular circumstances.
People not wanting or not realising they had a packaged account. Sometimes a bank will make it seem the packaged account option is the only one available, or it will upgrade an account without telling the customer.
Consumers not fully understanding how much the account would cost. The charges are not always clearly labelled as being part of a packaged account and could be listed as something unusual.
Problems with the additional extras not being applicable or useful for the consumer's needs — for example, where insurance policies wouldn't be valid.
The Ombudsman adds that it's likely the rise in complaints is due to an increased awareness of packaged account pitfalls, which have been highlighted both in the media and by the Financial Conduct Authority's new rules.
Other complaints
Overall, between April and June, the Ombudsman received 159,197 complaints, of which 69% were upheld in the consumer's favour.
Payment protection insurance (PPI) was the most complained-about product with 132,152 new cases received by the Ombudsman. This was followed by current accounts (excluding packaged accounts) with 3,873 complaints and mortgages with 2,941 complaints.
While a whopping 78% of PPI complaints were upheld in the consumer's favour, only 31% of current account complaints and 27% of mortgage complaints were successfully upheld.