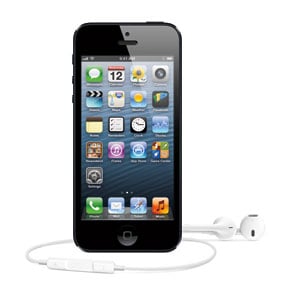 O2 will launch its 4G network in London, Leeds and Bradford from 29 August – but customers won't be able to use iPhone 5s with the new network.

Up to five million people will be able to use O2's network, which will expand to 13 cities in England and Scotland by the end of the year. (See Cheap Mobile Phones for tips and advice.)

But because O2's signals will use a new set of frequencies, customers who have already bought iPhone 5s will not to able to use them on the network.

O2 says customers who bought an iPhone 5 between September 2012 and March 2013 were offered a "price promise", where they could switch to a different phone when O2 launched 4G and get 25% of their line rental discounted each month.

Customers will be have a choice of 20 phones, including the Samsung Galaxy S4 and HTC One, to begin with.

O2's tariffs will start from £26 per month, but rival EE's deals start from £21/month for a 12-month Sim-only contract.

However, O2 is not yet revealing exactly what users will get for their money, so it's not yet possible to make a fair comparison. Existing customers will be able to switch to 4G without changing contract.

It is, though, promising 12 months' free music content for 4G customers, as well as a 30-day "happiness guarantee", which promises a switch to a 3G tariff if customers aren't happy with their new service.

Higher speeds

4G gives customers higher speeds, allowing users to browse the web five times faster than they can on 3G.

O2's signals will be carried on different frequencies to EE, which launched its 4G network last year. It says its 4G signals will reach further than any other, working well both inside and outside buildings.

As well as London, Leeds and Bradford, O2 says it plans to roll out 4G in Birmingham, Newcastle, Glasgow, Liverpool, Nottingham, Leicester, Coventry, Sheffield, Manchester and Edinburgh by the end of 2013.

'More MoneySaving to wait'

MoneySavingExpert.com's tech writer Becca Talbot says: "It's great there will finally be some competition in the 4G market.

"However, as O2 has yet to reveal what users will actually get for their money, it's probably more MoneySaving to wait and see before taking the plunge to switch to 4G."

"Also, because the airwaves O2 will use for 4G are a different frequency to those used by EE, it means that anyone with an iPhone 5 won't be able to use it with O2's 4G.

"So it may also be worth waiting for the launch of the next iPhone."

Ronan Dunne, chief executive of O2 owner Telefonica UK, says: "Over half our customers say they use more data than two years ago, and even more use wifi wherever they go, to always stay connected. Given this trend, there is no doubt 4G will transform our lives."