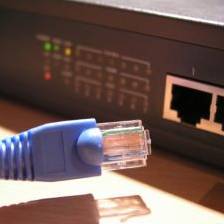 Broadband and home phone providers need to make it easier for consumers to switch, regulator Ofcom's chief executive says.
Ed Richards wants firms to work with Ofcom to make it simpler for customers to change their provider (see our Cheap Home Phones and Cheap Broadband guides to cut costs).
Speaking at an industry event today, he said that while the UK had one of the most competitive markets for phones and broadband, consumers weren't able to take full advantage it.
He said companies should "remove the inconvenience, delays and uncertainty" faced by customers when trying to switch provider.
New measures announced by Ofcom in August will help consumers change landline and broadband providers, by making sure the new provider takes charge of the transfer on behalf of the consumer (see the Switching broadband to be made easier MSE News story).
Richards referred to this as "a step in the right direction", but he called for more to be done, including looking at issues for consumers switching between bundles, and between different networks.