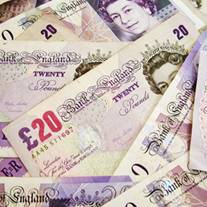 Using introductory rates to tempt savers into opening accounts is to be reviewed by the financial regulator as part of a wider study into the £1 trillion cash savings market, it's been announced today.
But MoneySavingExpert.com is warning the Financial Conduct Authority (FCA) not to ditch bonus rates at a time when interest rates are desperately low.
Over 80% of adults in the UK have some sort of cash savings account, so the FCA says it is "keen" to assess what it can do to ensure firms offer consumers the best returns possible, as well as information that meets their needs (see our Top Savings guide for the best buys).
As part of its study, the FCA will look at a range of issues including the effects of "teaser rates" – introductory interest rates offered to new customers – and how often consumers switch their savings accounts.
It was reported in April that FCA chief executive Martin Wheatley had hinted he was considering tinkering with bonus rates on saving products, although he did say it was unlikely it would impose an outright ban on them.
Wheatley says today: "We know that switching rates are low for financial services products and savings accounts are no exception. Even when people do switch their accounts, they are twice as likely to go with their existing provider than move to the offering of a competitor."
He adds: "In looking at cash savings, we will examine an area that affects most people and see if there is action we need to take."
'Don't kill returns for millions of savers'
Martin Lewis, creator of MoneySavingExpert.com, warns the FCA over banning bonus rates: "Savers' behaviour tends to be binary. Many just leave cash languishing in old accounts at poor rates, others are voraciously searching for better deals and constantly moving money – far more than in any other area of banking. The latter includes many people who desperately rely on savings for income.

"The FCA has, in the past, mooted ditching introductory bonus boosts. In principle, we can all see that the market would be better without these. Yet in practice, that'd be a terrible move with today's current dirtily-low interest rates.
"While I welcome this probe, I warn the FCA not to kill the returns for millions of savers who do engage in the competitive market.
"The key thing to understand is that currently, if you switch to an account with an interest rate bonus, in effect it acts as a minimum rate guarantee. For example, an account at 2.5%, of which 2% is a year's bonus, cannot in practice drop below 2% during that year.
"Many people who've got bonus accounts like these over the last year now have the market's best deals.
"Yes, you need to be on the ball to ditch and switch when the year's up. But without these bonuses, you'd just be in a lower paying variable rate account, where providers can and do drop rates willy-nilly."
Read Martin Lewis' full, detailed explanation of why banning teaser rates would hurt savers.
FCA review
The study, which begins next month, is part of a programme where the FCA studies whether or not competition is working effectively for consumers.
It's not clear how long the study will take, but the FCA says market reviews tend to take between six and 12 months.
The regulator is already undertaking a review into annuities and the impact for consumers if they do not search for the best rate (see the FSA to probe annuities market 'failure' MSE News story).
Additional reporting by the Press Association.