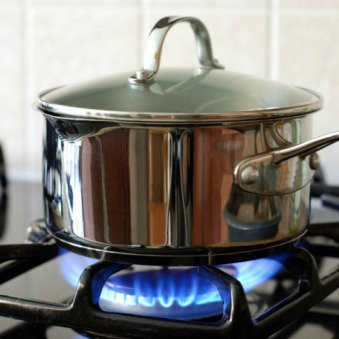 Nearly eight million customers will be hit with gas and electricity price hikes from 23 November, after British Gas today became the second of the big six energy firms to announce a price rise.
Prices for Sainsbury's Energy customers, whose tariffs are provided in partnership with British Gas, will also rise from 23 November.
The move comes after Scottish and Southern Energy (SSE) last week became the first of the big six providers to announce gas and electricity hikes (see the SSE to raise energy prices by 8.2% MSE News story).
It's been rumoured over recent weeks that all big six energy companies will be hiking prices.
How much will prices rise by?
Prices for 7.8 million British Gas customers will rise by an average of 9.2% – up 10.4% for electricity and up 8.4% for gas from 23 November. Sainsbury's Energy prices will rise by the same rates on the same day. (Join our free Cheap Energy Club to get the best tariff for you.)
This represents a £107 increase on a typical yearly dual fuel bill, from £1,190 to £1,297.
Who's affected?
All British Gas customers on the following variable tariffs will be hit by the price hikes:
Standard/Clear and Simple.
Online.
Discount variable.
Where a prepay version of these tariffs exists, these customers will also be hit by the price increase.
British Gas's 1.7 million customers on a fixed tariff will not be affected by these hikes. Neither will its business customers.
Can I get out of my contract?
If you're a Sainsbury's Energy or British Gas customer, there are no restrictions or fees applied if you switch to another British Gas or Sainsbury's Energy tariff, regardless of your tariff type.
If you want to move to another energy provider, standard tariff customers can do so without facing a cancellation charge. Anyone on the majority of other British Gas and Sainsbury's Energy tariffs will be charged a cancellation fee of £30 to £50 per fuel.
British Gas says all affected customers will receive a letter in the post in the next few days explaining what the changes will mean for them.
Will other providers follow?
The problem for households is energy providers are like sheep. Where one goes, the others follow. So it's likely other providers will announce price hikes in the near future.
Will any British Gas customers get help?
British Gas says more than 500,000 of its elderly and most in-need customers, who qualify for the Warm Home Discount scheme, will get an automatic discount to offset the price rises. This is in addition to the £135 discount given under the Warm Home Discount scheme.
Dual fuel customers will be paid £60, electricity customers will be paid £20 and gas-only customers on its Essentials social tariff will be paid £40. This cash will be credited directly to customers' accounts by April 2014.
Why is British Gas hiking prices?
British Gas says the main costs that go into energy bills are increasing, and British Gas Residential Energy would make a loss in 2014 if it did not raise prices to cover these costs.
Ian Peters, managing director of British Gas Residential Energy, says: "I know these are difficult times for many customers and totally understand the frustration that so many household costs keep on rising when incomes aren't keeping pace.
"We haven't taken this decision lightly, but what's pushing up energy prices at the moment are costs that are not all directly under our control, such as the global price of energy, charges that we have to pay for using the national grid that delivers energy to the home, and the cost of the Government's social and environmental programmes."
British Gas last increased gas and electricity prices in November 2012, when it put prices up by an average of 6%.
Consider fixing
Martin Lewis, creator of MoneySavingExpert.com, says: "Now big energy beast British Gas has put its prices up by even more than SSE, it's confirmed that this price hike round is big, and is nasty.
"It also means that two of the big six sheep have bleated, the rest are likely to follow within the next six weeks, leaving millions more homes already under the cosh having to choose between heating and eating.
"The most important thing people need to know is – don't just do a comparison to ditch and switch. You'll simply end up going to the cheapest now, which will inevitably put prices up later. Instead, the smart move is to lock into a cheap fixed-rate deal that guarantees no price hikes.
"Many people can cut their costs now and get this guarantee. But the window of opportunity is closing rapidly as, with the upward movement in prices, it's likely the current cheap fixes will be pulled and replaced by more expensive versions."
Energy Secretary Ed Davey says: "This is extremely disappointing news for British Gas's customers, and the company will need to justify this decision openly and transparently."
Tips on cutting energy costs
Here are some top tips for saving cash on your energy bills.
Q. How do I prevent price hikes?
A. Many on standard tariffs can save and get no-price hike certainty with a cheap fix. But don't just call your provider and ask, as that risks locking you in at high cost. You need to get the market's cheapest deal.
However, this isn't all about price – consider tariffs with no exit fees, so you have the freedom to leave if things don't go as predicted.
Below are the current top deals (not for prepay customers), compared to the average dual fuel user on a standard tariff who pays £1,420/year.
Longest fixes (no exit penalties): Both EDF Blue+Price Freeeeze and Npower Price Protector let you fix until March 2017 and cost about £1,340 a year, so you get no hikes for four winters.
Cheapest no-exit penalty fix: Npower's Online Price Fix is fixed until 30 November 2014 at £1,180/year.
Cheapest fix: First Utility's iSave v9 is fixed longer than Npower's Online Price Fix, until April 2015, and at a slightly cheaper £1,170/year. But it could hit you with up to £60 in exit penalties.
Q. OK, So do I just switch to one of those?
A. Hold your horses, there are a few more things to know first.
ALWAYS do a comparison. Who's your winner and how much you can save depends on your usage and region. Don't just rely on the tariffs above – you should do a comparison – our free Cheap Energy Club will compare the market to give you the cheapest tariff tailored for you.
Is it worth fixing? If the comparison shows you can save and get certainty, it's a no-brainer. Others on a cheap tariff may need to pay more to fix. Only a crystal ball will show you whether this is right or wrong. So you need to decide based on your attitude to prices. The more big price rises would hurt, the more seriously you should consider fixing.
You could be due a lump sum. If you're in credit when you switch, your old provider needs to give you cash (put it aside, winter's coming, so usage is higher). If you're in debt when you switch, if you're on prepay, you can switch if the debt's £500 or less. If you're on a credit meter, it varies by supplier and payment method. British Gas and Scottish Power told us you'd need to pay off the debt before switching away. The other big six suppliers may let you switch then pay it off.
You can take your fix if you move. All the above fixes are portable (check others to see if you can take them to a new home).
Q. Isn't switching a big hassle? I don't like change.

A. No. Switch, and you keep the same gas, electricity and pipes. Only service and, crucially, cost changes. Yet it will take two months to switch across, which is why doing it now before big winter bills is so crucial. These days, switching is pretty simple, but, of course, for some there can be hassles.
There are two types of tariff to choose from. A variable tariff where prices can rise, and a fixed where they don't. Variables can be cheapest, but if you want certainty, for not much more, you can prevent price hikes.
Q. Anything else I can do to cut my bill?
A. If possible, pay by fixed MONTHLY direct debit and you get a discount of up to 6%. Though always do regular meter readings for accuracy, as your bill's estimated.
Q. I've heard some people switch to a cheaper price but have a bigger direct debit.

A. Direct debits are based on an estimate of your usage. Some find they switch to a cheaper tariff, but their direct debit rises. This is usually because the new firm over-estimates, or the old one under-estimates.
If it's too high and means you overpay, you'll get the money back later. If it's a problem, you've a right to ask them to lower it.
Q. I'm on a prepaid meter. Can I switch?

A. Yes. While some of the more competitive deals and fixes aren't available, it's still possible to save up to £70 a year. Do a comparison first, and also consider checking if you can move off prepay to a normal billed meter for free.

Q. All this is fine but I can't afford to pay my bill now, what can I do?

A. If you're seriously behind, or in general financial hardship, you may be able to get grants to help. Call the Home Heat Helpline on 0800 33 66 99.