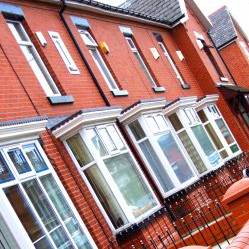 NatWest and RBS are among the providers which will offer 95% mortgage deals under the Government's new Help to Buy scheme.
The banks have today said they will offer 95% mortgages from tomorrow, while Halifax and Bank of Scotland will launch 90%-95% mortgages from Friday.
HSBC will also take part in the Help to Buy scheme later this year, while Virgin Money and Aldermore will join from January.
Help to Buy comes in two totally separate parts. The first part, which launched in April, was designed to encourage people to buy new-build properties to help end the housing shortage (see our Mortgage Schemes guide to understand your options).
The second part of the scheme officially launched today. It sees lenders offer more mortgages on properties worth up to £600,000 to those with smaller deposits. You'll need at least a 5% deposit, so the remaining 95% is a mortgage.
Depending on the size of deposit, the Government will then guarantee up to 15% of the property's value, in return for a fee from the lender.
Lenders can start offering the mortgages now, and they will be guaranteed by the Government from January 2014. See our full Q&A for more info on Help to Buy 2.
What are the mortgage rates?
NatWest and RBS are launching a two-year fix at 4.99% and a five-year fix at 5.49%. Both deals are available at 95% loan-to-value (LTV), meaning you only need to come up with a 5% deposit, and neither charge a product fee. They're available from tomorrow.
Meanwhile, Halifax and Bank of Scotland are launching a number of products at 90%-95% LTV on Friday. They include a 95% LTV two-year fix at 5.19%, with a £995 product fee. Details of these products are yet to be announced.
HSBC says it will take part in the Help to Buy scheme later this year, extending its current range of mortgages to include 90% to 95% LTV.
Virgin Money has also signed up, while newcomer Aldermore Bank is also joining. Both will take part from January, though Aldermore is exploring whether it can offer deals earlier.
How do the rates compare to existing best buys?
According to mortgage broker London & Country, NatWest and RBS's Help to Buy mortgages beat existing best buys if you have a 5% deposit – in particular, its offering of a two-year fix charging less than 5% interest.
For example, Newcastle Building Society has an existing two-year fix at 5.95% for £195, compared with NatWest/RBS's new two-year fix at 4.99% with no fee.
L&C adds that Leeds Building Society has an existing five-year fix at 5.39% with a £999 fee, while Hanley Economic offers the same at 5.69% with a £300 fee. But NatWest/RBS's new five-year fix is at 5.49%, with no fee.
But if you can stretch to a bigger deposit, you're much more likely to get a better deal.
If you can find a 10% deposit and don't want to take part in Help to Buy. Skipton Building Society has a two-year fix at 3.99% with no fee, while Nottingham Building Society offers a five-year fix at 4.39% with a £299 fee.
For those who can afford to put down a bigger 40% deposit, one of L&C's best buys is HSBC's two year fix at 1.49%, although it comes with a hefty £1,999 fee.
Help to Buy isn't for everyone
MoneySavingExpert.com creator Martin Lewis says: "The new Help to Buy scheme will mean more people with small deposits get mortgages, but that doesn't mean they all should.
"Bizarrely, the greatest achievement of this Government scheme is a marketing push to tell people 5% deposit mortgages are available.
"A number of lenders were offering them anyway, but at a slightly higher rate. The launch of Help to Buy 2 will increase competition, lower rates slightly and bring many more buyers into the market.
"However, while these deals are cheaper than existing 95% mortgages, they're still very costly compared to normal mortgage rates. To those going for this scheme, do consider if you could push to a 10% deposit – doing that would hugely slice your monthly repayments.
"The real worry, though, is that many people will grasp these deals just because they can. While affordability and credit-scoring criteria are likely to be reasonably tight, those assessments are based at current interest rates.
"It's worth remembering we are currently in an interest rate anomaly. Rates now are tiny compared to the usual averages. So people have to ask themselves if rates rose back to normal levels – that's a jump of 5% – would they still be able to afford the mortgage?"
What about the fee the Government is charging?
So the Government can guarantee up to 15% of the property's value, a Help to Buy lender has to pay a fee to the Treasury. This fee, which can be up to 0.9%, differs depending on the LTV rate, and is charged on the amount being lent.
So if for example you're getting a 95% mortgage on a £200,000 property, the lender will have to pay a fee of £1,710 to the government. This is because there's a set 0.9% fee on 95% loans, and 0.9% of £190,000, which is the amount you're borrowing, is £1,710.
It's likely these fees will be incorporated into the cost of the mortgage, so you won't notice them.
NatWest and RBS say their rates already take into account the Government's fees, while Halifax and Bank of Scotland say the fee won't be passed on to borrowers .
As with any mortgage, ignore what's going on behind the scenes. Instead, remember to compare deals based on both the rate and the product fee. See our Mortgage Calculator to work out which deal is best for you.