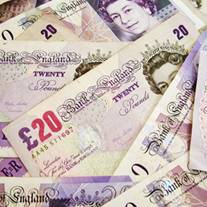 Victims of payment protection insurance (PPI) mis-selling reclaimed £446 million in August this year, bringing the total redress paid out since January 2011 to £12 billion.
The Financial Conduct Authority's (FCA) figures come from the 24 firms responsible for 96% of complaints about PPI sales last year (see our PPI guide for help on reclaiming PPI yourself, for free). The final industry-wide bill is expected to surpass this figure.
Last month, the FCA said it had found "serious problems" with the way some firms handle complaints about mis-sold PPI (see the FCA finds 'serious issues' at 12 firms MSE News story).
The FCA said it was "working closely" with firms to help improve their complaint handling processes.
Also last month, the independent Financial Ombudsman Service released figures revealing some firms were incorrectly dealing with PPI mis-selling complaints in up to 86% of cases (see the Lloyds and Bank of Scotland worst for complaints MSE News story).
Lloyds Banking Group, RBS and Barclays are among the banks which have increased the amount they have put aside to pay for PPI redress.
Reclaim now
If you think you were mis-sold PPI, you can reclaim the cash for free yourself. See our PPI guide for help and free template letters.
Wendy Alcock, campaigns co-ordinator at MoneySavingExpert.com, says: "Anyone who's been thinking about whether to make a PPI complaint needs to stop procrastinating and act. Billions of cash has been rightly refunded to those mis-sold this often useless product, but there's billions more to go.
"Complaining is free and you don't need the help of a claims management company. Simply contact your lender, and if you're not happy with its response, go to the free, independent Financial Ombudsman Service."