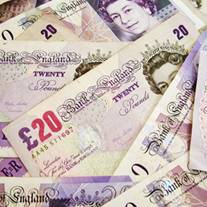 Royal Bank of Scotland (RBS) has now set aside £2.6 billion to pay for its part in payment protection insurance (PPI) mis-selling, according to the group's latest financial results.
An additional £250 million was added during the third quarter of the year, from July to September, to cope with the demand for PPI claims (see our Reclaim PPI for Free guide for how to claim yourself).
As of 30 September the banking group, which includes NatWest, Royal Bank of Scotland and Ulster Bank, had paid out a total of £1.9 billion to customers who were mis-sold PPI policies.
Of the £2.6 billion set aside for dealing with PPI, administration costs account for £300 million. The rest is being paid out to customers.
RBS says it's currently upholding 68% of PPI complaints, with the average redress totalling £1,736.
Lloyds Banking Group announced on Tuesday that it was putting an extra £750 million aside to cover PPI, taking its total bill to over £8 billion (see the Lloyd's PPI mis-selling bill soars MSE News story).
RBS, which is 81% state-owned, also today announced losses of £634 million for the latest quarter. It will create an internal "bad bank" to deal with £38 billion of problem loans over the next three years.
Additional reporting by the Press Association.