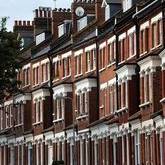 Tenants living in rented homes would have better access to bank accounts and credit if information about rent payments was added to their credit rating, says Experian.
The credit reference agency says renters, in particular those living in social housing, should find it easier to access mainstream financial products if their payments are recorded, while those who still fall short should find their credit rating improves over time.
Experian has analysed around 24,000 social housing tenants' rent payment records, and reports 93% would benefit if their payment records contributed to their credit ratings. (See our 50 Renting Tips for help if you're a tenant.)
MoneySavingExpert.com understands rent payments will begin to appear on credit records next year, covering those in both private and social accommodation.
When set up, the scheme, called Rental Exchange, will be run by Experian and Big Issue Invest, the investment arm of The Big Issue magazine.
The two outfits are working with 160 social housing providers, who look after two million tenants' homes, to enable people in social housing to build a credit history in the same way mortgage holders can.
Experian says its research found:
20% of social housing tenants have credit scores just below a typical mainstream lender's pass mark, which limits their opportunity to access cheap credit. If rental payment data was added to their credit score, up to a million people could benefit.
Up to two-thirds of social housing tenants who can't get current accounts or other basic services because they fail ID checks could pass them if their rent payments are recorded.
Scheme 'must help tenants in trouble'
MoneySavingExpert.com's money analyst Helen Saxon says: "The Rental Exchange, when launched, will mean some people who are currently relying on doorstep and payday loans will be able to access mainstream credit, as for the first time they'll be able to prove a positive payment history and reap the benefit from the boost to their credit score.
"It'll be important that Experian and the landlords involved ensure that tenants who do fall behind in payments are quickly directed to money advice services, rather than penalised further by the consequent lowering of their credit score."
Experian's managing director of UK customer information, Jonathan Westley, says: "For credit providers to lend responsibly, but also prevent fraud, they need a more complete view of customers' financial commitments and payment history.
"The addition of rental payment data will improve the insight available to make accurate and responsible decisions.
"This initial analysis clearly shows the overwhelmingly positive impact the Rental Exchange will have. The more housing associations that start to share data with us, the more we can help address the problem of financial exclusion in the UK."