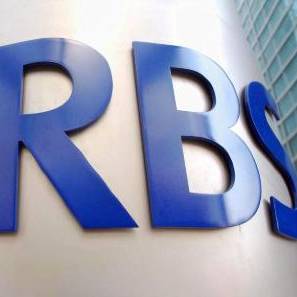 NatWest and RBS have axed their credit cards with introductory 0% rates, replacing them with a new deal which charges 6.9% representative APR on transferred balances and spending. But you can get other cards which charge less.
A balance transfer is where you get a new credit card that repays debts on the old card(s) for you, so you owe it instead, but at a lower rate (see our Balance Transfers guide for the best buys).
The RBS group says it's no longer offering 0% balance transfer and 0% purchase credit cards to new customers as it wants to become a much simpler and more trustworthy bank.
Its new deal is the Clear Rate Platinum credit card, which charges 6.9% rep APR for both transferred balances and new purchases.
RBS calls the new card a "step change" in a market where customers are often charged fees of up to 3% when they switch their balance, along with high rates when they make purchases on the cards.
But it comes with an annual fee of £24, and the bank only has to offer the headline 6.9% rate to 51% of those who apply. Others will be offered 9.9% or 14.9% rep APR.
RBS card can be beaten
Cheapest long-term life of balance credit cards
| Balance transfer card | Balance transfer rate | Purchases rate | Annual fee | Minimum income |
| --- | --- | --- | --- | --- |
| MBNA Rate for Life | 6.9% | 16.9% rep APR | No fee | N/A |
| RBS Clear Rate Platinum | 6.9% | 6.9% rep APR | £24 | £10,000 |
| Sainsbury's Low Rate Nectar* | 6.9% | 6.9% rep APR | No fee | N/A |
The Clear Rate Platinum card can also be be beaten by others on the market.
The longest 0% balance transfer card on the market offers that rate for 31 months. If you need longer to repay your debt, Sainsbury's Low Rate Nectar* credit card also charges 6.9% rep APR on both balance transfers and spending. But unlike the NatWest/RBS card, it has no annual fee.
MBNA's Rate for Life credit card also charges 6.9% for life on balance transfers with no annual fee. But it does charge a higher 16.9% rep APR on purchases.
There's no minimum income need with either Sainsbury's or MBNA. With the NatWest/RBS card, you'll need a minimum income of £10,000.
'Marketing launch being spun as policy'
MoneySavingExpert.com creator Martin Lewis says: "I think this is a marketing launch being spun as policy. It's not winning in the battle of the long 0% deals, so it's gone for a consistent rate deal.
"But there are other cards in the market already doing this, and doing it cheaper, especially when you consider the £24 annual fee RBS is charging.
"The only difference here is RBS has launched its card, and unlike others, isn't also providing its users with a cheaper 0% alternative.

"With 0% deals now as long as 31 months, especially for debt-shifting, for most people these smack the bottom of consistent rate cards, even with the fees they charge.
"The top pick of the lot is Nationwide's 26 months 0% card with just a 0.75% fee. The length of these deals means for most people, the right strategy is to stick with them, and repay over that time or shift again before the debt ends."
What RBS says
RBS's Moray McDonald says: "We're hunting through everything we do across the bank to make sure we are doing the right thing for our customers.
"The credit cards industry is absolutely dominated by teaser rates, trapping people into a spiral of debt that they never pay down. It's not good for our customers, and it will play no future part in this bank.
"Removing these teaser rate debt traps, and launching a new transparent, low-rate credit card will be a big step towards earning back our customers' trust."
Balance transfer golden rules
If you're going to transfer a balance, make sure you follow MoneySavingExpert.com's golden rules:
a) Repay at least the set monthly minimum, or you can lose special rates.
b) Always plan to fully repay before the 0% ends, or rates jump.
c) Don't spend on balance transfer cards as it isn't usually at the same cheap rate.
d) See if you can use existing cards more efficiently with the Credit Card Shuffle.
To get a card, you must also pass its credit score. You can use our free Balance Transfer Eligibility Checker to see how likely you are to be accepted. This leaves no credit search on your credit file, unlike applying for a credit card.
* Using these links helps the site stay free to use, as they're 'affiliated links' which invisibly take you usually via affiliate linkage or commercial money sites, which then pay this site. You shouldn't notice any difference, the links don't impact the product at all and the editorial line (the things we write) is NEVER impacted by the revenue. If it isn't possible to get an affiliate link for the best product, it is still recommended and still included. The following link to Sainsbury's is an identical unaffiliated link provided for the sake of transparency. Click on the following link for more details on how this site's financed.