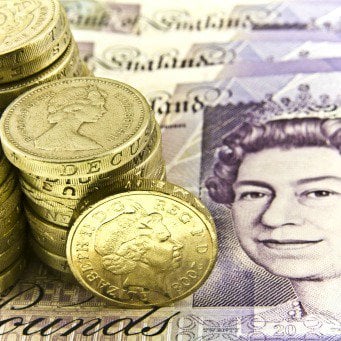 The way payday lenders collect debts and deal with borrowers who owe them money will come under the spotlight next month with an official investigation.
The Financial Conduct Authority (FCA) says the review will be one of its top priorities when it takes over the regulation of payday loan firms from 1 April (see our Payday Loan Help guide if you're struggling).
It will look at how lenders treat customers when they are in trouble, how they propose to help people regain control of their debt, and whether they are sympathetic to each borrower's individual situation.
The FCA will question whether lenders focus on their customers, or if they are simply oriented towards profit.
The regulator says it wants firms to discuss the different options available to borrowers, rather than simply calling in debt collectors when they fail to make repayments, even if they are keen to pay themoney back.
Six out of 10 complaints to the Office of Fair Trading, which currently regulates payday lenders, are about how debts are collected. More than a third of all payday loans are repaid late or not at all, equating to around three and half million loans each year.
'No place' for lenders after a fast buck
FCA chief executive Martin Wheatley says: "These are often the people that struggle to make ends meet day to day, so we would expect them to be treated with sensitivity, yet some of the practices we have seen don't do this.
"There will be no place in an FCA-regulated consumer credit market for payday lenders that only care about making a fast buck."
The FCA has also finalised new rules to ensure payday loan firms lend more responsibly, including forcing them to check whether borrowers can afford their loans (see the Payday loan firms crackdown MSE News story).
Alternatives to payday loans

Before taking out a payday loan, consider other options first.
MoneySavingExpert.com campaigns manager Wendy Alcock: "To anyone who thinks there's no alternative to taking out a payday loan, you're wrong.
"Get a credit card, even a poor credit card at 50% APR, then stick it in a bowl of water in the freezer. Having to crack the ice will give you food for thought about using it.
"If you do use it, simply pay it off in full within a month, as payday loans are designed to be, and it's interest-free borrowing. Check your local credit unions too. They may lack speed but can offer hope to many in dire straits."
Other alternatives include:
As Wendy says, use any existing credit card instead – provided you can clear it all in full the next month, it's interest-free (except for the Lloyds Advance card).
Check if you're eligible for interest-free loans and grants from your local council or job centre. (See our Debt Help guide for more information.)
Get a 0% credit card – even with a poor credit score. (See our 0% Balance Transfer and Spend guide.)
Check out your local credit union – these are independently-run local co-operative organisations which assist people who may not have access to financial products and services elsewhere. (See our Credit Unions guide.)
Ask if you can you borrow from family or a close friend.
Extend your overdraft, if you can. But stay within the arranged limit, otherwise it'll cost you big.