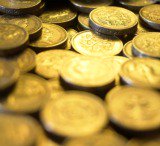 Payday lenders will have to make sure their customers can afford their loans and face having misleading ads banned under new rules to crack down on the industry.
The Financial Conduct Authority (FCA), which will regulate payday loan firms from 1 April, will change the way they treat their customers, including forcing lenders to conduct affordability checks on borrowers (see our Payday Loan Help guide if you're struggling).
Lenders who break the rules could be fined or lose their licences. The regulator says it will respond "quickly" to any issues identified and promises "swift penalties".
The short-term loans, which can charge 5,000% APR, are now an industry worth billions. There have been many reports of people taking out a couple of hundred pounds worth of payday loans, but ending up owing thousands if they hit any repayment problems.
Debt charity StepChange said this week that 66,557 people with payday loans sought its help in 2013 – an increase of 82% on the previous year (see the Payday loans: Borrowers in crisis up MSE News story).
'This isn't the end'
MoneySavingExpert.com campaigns co-ordinator Wendy Alcock says: "The regulator has set out its rules for the payday loans market and within the next few weeks it needs to shape up or hopefully feel the FCA's force.
"Payday lenders have got away with too much for too long, and the FCA must keep its word when it comes to cracking down on this broken market.

"But this isn't the end. We're still waiting for the total cost cap and our call for a ban on payday loan adverts from children's TV is yet to be answered by the Government or regulators.
"Until all the problems with high cost, short-term credit are addressed, people need to look after their own pockets."
What are the new rules?
The FCA launched a consultation on new rules in October. It now says firms must:
Limit the number of loan rollovers to two. Payday lenders use rollovers to extend customers' loans. A loan may be advertised as lasting for a month at a small cost, but it's often rolled over repeatedly, so it lasts much longer. Some lenders actively encourage customers to roll over their loans.

This means the hideous headline APRs, which many say are meaningless for monthly loans, start to become more relevant as the loan becomes longer, increasing the cost. Only allowing two rollovers should ease this problem.


Restrict the number of times a firm can take money from a borrower's bank account to two. From 1 April, a lender can only take more than two payments if the customer allows it to. Lenders must also only try to take full repayments.

At present, some lenders take lots of small sums out of people's accounts, possibly even every day, sucking out customers' income and causing hardship. The new rules should put customers back in charge of their payments.


Add a 'wealth warning' to payday loan adverts. Payday loan firms will have to use this slogan on their ads: "Warning: Late repayment can cause you serious money problems. For help, go to moneyadviceservice.org.uk." The FCA will also be able to ban misleading ads.


Make sure borrowers can afford loans. Currently, many payday lenders give money almost willy-nilly, without checking with credit agencies. Now they'll have to make sure borrowers can pay them back.



Tell customers where they can get free debt advice. Lenders will have to give customers an FCA information sheet telling them about free debt advice when loans are rolled over or refinanced. But they won't have to give them this information when they first apply for a loan.
In July, the FCA will start consulting on capping how much the loans will cost. It plans to bring in a cap from January 2015 (see the Government to cap costs of payday loans MSE News story).
Rules will 'protect consumers'
FCA chief executive Martin Wheatley says: "Millions of consumers access some form of credit each day, from paying for everyday goods by credit to taking out a payday loan. We want to be sure that the market works well when people need it – whether that's for one day, one month or longer.
"Our new rules will help us to protect consumers and give us strong new powers to tackle any firm found to be overstepping the line."
The FCA will take over the Office of Fair Trading's role in governing a range of credit services from April.
Alternatives to payday loans

Before taking out a payday loan, consider other options first.
MSE's Wendy Alcock says: "To anyone who thinks there's no alternative to taking out a payday loan, you're wrong.
"Get a credit card, even a poor credit card at 50% APR, then stick it in a bowl of water in the freezer. Having to crack the ice will give you food for thought about using it.
"If you do use it, simply pay off in full within a month, as payday loans are designed to be, and it's interest free borrowing. Check your local credit unions too. They may lack speed but can offer hope to many in dire straits."
Other alternatives include:
As Wendy says, use any existing credit card instead – provided you can clear it all in full the next month, it's interest-free (except for the Lloyds Advance card).
Check if you're eligible for interest-free loans and grants from your local council or job centre. (See our Debt Help guide for more information.)
Get a 0% credit card – even with a poor credit score. (See our 0% Balance Transfer and Spend guide.)
Check out your local credit union – these are independently-run local co-operative organisations which aim to assist people who may not have access to financial products and services elsewhere. (See our Credit Unions guide.)
Ask if you can you borrow from family or a close friend.
Extend your overdraft, if you can. But stay within the arranged limit, otherwise it'll cost you big.