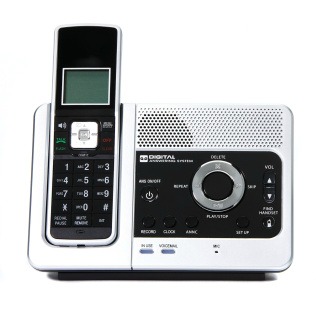 Over four million TalkTalk home phone, broadband and TV customers will be hit with price hikes from 1 May. But customers unhappy about the rise can leave their contract penalty-free.
The telecoms provider is upping costs for all of its customers on products including broadband and home phone packages and line rental from 1 May (see our Cheap Broadband and Cheap Home Phones guides for the best deals).
Calls to UK landlines will also increase from 1 June.
TalkTalk says customers have a 30-day period from being told about the price rise to leave penalty-free. It will be contacting existing customers from 27 March.
New Ofcom rules mean you can leave mobile, landline or broadband contracts penalty-free if a provider ups prices during a contract if it hadn't warned you about the rise when you bought it.
But the rules only cover contracts signed on or after 23 January. However some providers, including TalkTalk, may allow customers with contracts taken before 23 January 2014 to leave penalty free as the result of a price rise.
TalkTalk price rises
New customers will get the price rises straight away. Prices for existing customers will rise from 1 May:
Standard line rental will increase from £15.40 to £15.95.
SimplyBroadband package price will increase from £2.50 to £3.50.
Essentials TV package price will increase from £7.50 to £8.50.
Plus TV package price will increase from £15.50 to £18.50.
Essentials package price will increase from £7.50 to £8.50.
A number of TalkTalk's old packages will also rise by between £1 and £1.40. See the TalkTalk website for full details.
From 1 June, the standard rate for calling UK landlines will rise from 9p/minute to 11.5p/minute.
TalkTalk's Value line rental will also rise from 29 April for new customers. The upfront payment will increase from £126/year (equivalent of £10.50/month) to £141/year (equivalent of £11.75/month).
What TalkTalk says
TalkTalk says its prices are rising to accommodate a number of changes to its packages. This includes seven new Sky channels, including Sky 1 and Sky Sports News, being added to its Plus TV package from 5 April.
A TalkTalk spokesperson says: "We've been working hard to improve our service while keeping customers' bills low, and always at Britain's best price.
"The improvements to our packages are designed to keep up with our customers' increasing needs and provide even better value. We're adding more TV content, more ways for customers to control their bills and we've made all phone and privacy features completely free. We are the only provider to offer totally unlimited broadband on every package, with no caps or slowing down at peak times."