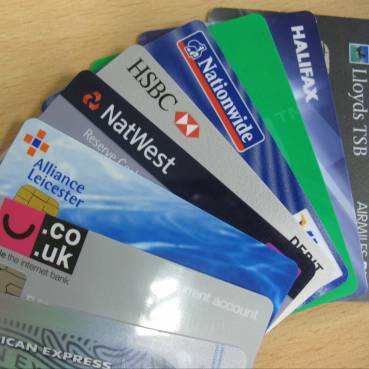 The financial regulator is to scrutinise whether competition in the UK's £150bn credit card market is working well for borrowers, in particular those in financial difficulty.
The Financial Conduct Authority (FCA), which took over responsibility for consumer credit from the Office of Fair Trading (OFT) on 1 April, has today said it will launch a review of the industry at the end of this year.
The probe is likely to take between six and 12 months.
Speaking at the Credit Today Credit Summit in London, FCA chief executive Martin Wheatley said given 30 million people hold at least one credit card, it is right that the regulator explores whether competition in this market is working effectively for consumers.
Wheatley added that there's no "pre-determined terms of reference, outcome or agenda", but he is keen for the study to ask how the industry works with people who are in difficult financial situations (see our Debt Problems guide for help if you're struggling).
Recent research shows nine million Britons are considered to be in serious debt and a considerable number of people, "survival borrowers", often feel they have no option but to borrow money, through a payday loan or using a credit card, to help pay their bills.
The charity StepChange says half of people who come to it for help have two or more credit cards, while over one in ten have five or more. The total level of debt on credit cards increases at a much faster rate the more credit cards someone holds.
For example, while somebody who owes £6,248 to two credit cards owes twice what an individual with one credit card owes at £3,115, somebody with five or more credit cards owes almost nine times as much at £26,838.
Vulnerable borrowers are 'key priority'
Wheatley says: "The key priority here has to be those in the most vulnerable circumstances. Many of whom are struggling to manage their credit card commitments, as well as other bills.
"Among the UK's 30m plus cardholders, something like 3.7% make minimum payments for 12 months which is the equivalent to more than a million borrowers making 12 or more consecutive minimum payments.
"So, we know it's not uncommon for the most 'at risk' households to hold multiple cards and revolve multiple balances month-by-month.
"There are some obvious questions and challenges here for regulators and industry: why are card issuers providing the means, in some cases, for the most indebted consumers to escalate their way into further debt?
"As part of this review, or market study as we call it, we will be engaging with the industry ahead of time and it's important to say there's no pre-determined terms of reference, outcome or agenda here.
"There is however, a duty of care to consumers, and I think it's important for there to be clarification of whether competition is working in their interests."