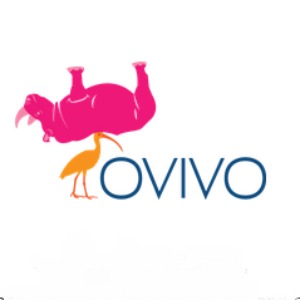 Update: 18.00, 15 April 2014: Since we published this news story, it's been confirmed that Ovivo has approached Accura Accountants Business Recovery Solutions (AABRS) with a view to going into voluntary liquidation.
A decision on Ovivo's future will be made at a meeting of creditors on 2 May. All Ovivo customers will receive an email from AABRS explaining what's happening and inviting them to vote at this meeting.
Emails will also include a claims form, which needs to be completed. This won't guarantee you'll get your money back.
At this stage, it's not clear whether there will be any money to pay creditors. AABRS also says you may not be entitled to your money back if you activated and used your Ovivo Sim card, but it still says you should submit a claim, which will be considered in due course.
MoneySavingExpert.com will keep users informed on the outcome of the meeting and on any further updates before then.
-----------------------------------------------------------------------------------
MoneySavingExpert.com has reported mobile firm Ovivo to the authorities after its sudden closure last month left many customers out of pocket. We're also urging users to complain, in the hope this could trigger a formal investigation.
We are not suggesting Ovivo has acted improperly. Instead, we're concerned by a general lack of action in trying to get customers' money back and answering key concerns.
So we reported it to Action Fraud last week, and have also complained to the Insolvency Service.
Ovivo sold Sim cards for £20. Customers then got 300 minutes, 300 texts and 500MB of data per month at no further cost. Many customers paid for Sim cards but got little or no use out of them before the closure – though others did successfully use the service for many months.
Here is what we have done:
We've submitted an information report to Action Fraud. This isn't because we're suggesting Ovivo has acted fraudulently, but it's an attempt to get answers to what has happened and why Ovivo suddenly closed.
An information report isn't enough to open an investigation into what has happened to Ovivo, so we're also urging its customers to submit what Action Fraud calls a "crime report" if you either paid for a Sim card, which never arrived, or if you feel you didn't get the service you paid for. If enough reports are submitted, it can open an investigation. You can call 0300 123 2040 or submit an application online at Action Fraud.
We've also filed a complaint about Ovivo to the Insolvency Service, which has the power to close down businesses and put them into liquidation. We will keep you informed of its progress.
You can also complain to the Insolvency Service about Ovivo via its online complaints form.
We have also alerted the Department for Culture, Media and Sport, as more needs to be done to protect consumers when situations like this arise.
Ovivo doesn't appear to have gone into administration – the process where accountants distribute the assets of insolvent companies to those they owe money to. So it's unclear what the firm's financial status is.
If you need to claim your money back, or you do not have a working phone number, see below for steps on what to do.
What are the authorities saying?
Here are what key organisations have told us:
Ovivo has gone quiet. No-one is able to answer our questions on what's happened to Ovivo and why it has shut down. MoneySavingExpert.com has continuously called, emailed and even written a letter to Ovivo staff, but we have not had any replies to our questions.
Regulator doesn't have power to probe reasons for closure. Telecoms regulator Ofcom says while it is concerned with ensuring Ovivo complies with its rules – namely that consumers are able to switch their services to a new provider and take their number with them – Ovivo has set up a facility to provide porting authorisation codes (PAC codes) to customers on request, so consumers can transfer numbers to a new provider. Ofcom says it is not within its remit to investigate why Ovivo shut down and it has no formal powers to do so.
Ovivo "does not appear to be in administration". The Insolvency Service says "it appears" Ovivo has not filed for any formal insolvency, such as administration. It says there is nothing it can do unless this happens, or until a complaint is filed about the firm, which it can then look into. Administrators have to inform regulators of their appointment "as soon as reasonably practicable".
Ovivo still listed as "active". Companies House, which registers companies' accounts, says Ovivo is still listed as "active" and unless it fails to file its accounts, which are due later this year, it won't start an investigation.
Networks offering no comment. We tried contacting Vodafone, which provided the network service for Ovivo. It passed us to Cognatel, which it says actually provided access to its network, but Cognatel says it is unable to comment.
Can I get my money back?
Many users are out of pocket by £20, especially those who bought a Sim card recently as they may have yet to use the service. Some may have also lost cash after buying extra credit.
Here are the steps you can take try to get a refund:
Paid on credit or debit card? You may be able to get a refund via a chargeback from your card provider. This covers purchases if you make a claim within 120 days of buying the goods. There's no guarantee of success, given your card firm may argue you got some use from your Sim, though it's worth a try. MSE forum user coolsteel posted: "Just rang my bank and they said I am entitled to chargeback."

Paid via a PayPal account? You need to claim via its online dispute centre. Its rules state where you don't get the service expected, you must raise an initial dispute via PayPal within 45 days of purchase. PayPal puts the two sides together, but in this case the company has closed. So after making the first attempt, you have to move onto stage two which is to escalate the claim.

This must be within 20 days of the initial claim. PayPal will then make a ruling itself and may fork out its own cash to cover it, though it stresses there are no guarantees. We've already seen mixed success rates from customers who have posted on our forum.
As each purchase was less than £100, you aren't protected under Section 75 of the Consumer Credit Act if you paid by credit card, which is a stronger protection as it's enshrined in law.
I'm an Ovivo customer. Can I keep my phone number?
Since its closure last month, regulator Ofcom says Ovivo had been processing requests for PAC codes – the codes which enable you to keep your mobile number when switching provider – through a form on its website.
This form has now been taken down, but Ofcom says you can still ask for a PAC by emailing pac@ovivomobile.com.
You have until 2 June to do this and you'll need to provide your Ovivo mobile number, the full name on your account and your date of birth so your identity can be verified.
Ovivo says on its website that a member of its team will respond with your PAC within one working day.
If you've submitted a PAC request already, you can also check its progress by emailing the address listed above.
I'm an Ovivo customer. Will my free Cineworld ticket be honoured?
One of Ovivo's deals, which we featured, gave customers a free Cineworld ticket when they signed up for a Sim. As we haven't been able to speak to Ovivo, we're unsure whether it will honour this offer.
However, a Cineworld spokesperson told MoneySavingExpert.com: "All tickets that have been previously claimed and received through the Ovivo signing up offer are still valid for use.
"This promotion was fully managed by Ovivo and Ovivo customers will need to speak to Ovivo if they have not already claimed their ticket."