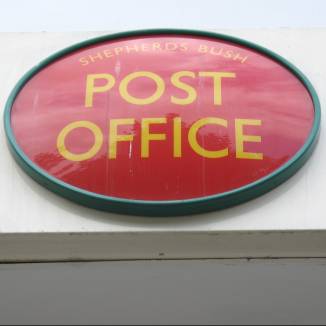 Post Office customers with home phone and broadband bundles will see the price they pay fall from 14 April, but customers will lose their free evening calls and be hit by a £1/month line rental increase.
The price of the Post Office's Home phone and Broadband 'Essential' bundle will fall by £1.15 to £7/month, while its 'Premium' package price drops by £1.80 to £10/month.
To get these bundles customers must take out line rental from the Post Office, the price of which will rise by £1 to £13/month, also from 14 April. Line rental only customers will also be it with the same increase.
But despite the increase in line rental, broadband and home phone customers will see the total cost of their bundle fall. The Essential package will now cost £20/month – a saving of 15p/month, while the Premium package will cost £23/month – a saving of £1.80/month.
However, while free weekend calls will still be included, the Post Office is axing free UK weekday evening calls from its bundles. From 14 April both new and existing customers will have to pay an extra £1.25/month for this.
Post Office price changes
Here are the full price changes split into price rises and falls:
Price rises:
Standard line rental: Will increase from £12 to £13. Upfront line rental remains at £120/year – the equivalent of £10/month.
Daytime calls to national and local numbers: Will increase from 7.5p/minute to 8.5p/minute.
Call connection charge: Will increase from 12p/call to 15p/call.
Price cuts:
Broadband Essential: The price of the Post Office's home phone and broadband package with 10GB/month will fall from £8.15/month to £7/month.
Broadband Premium: The price of the Post Office's home phone and unlimited broadband package will fall from £12.80/month to £10/month.
Calls to UK mobiles: Will decrease from 11p/minute to 10p/minute.
The Post Office says it has written to all customers informing them of the changes.
Until 29 June, new customers to the Post Office taking out one of its broadband packages will also get £50 credit to their account, while those signing up for just line rental will get £25.
However, don't just sign up to the Post Office for the account credit, do a comparison of the top deals first. See our Cheap Home Phones and Cheap Broadband guides for the best buys.
What the Post Office says
A statement on the Post Office website says: "We've always done everything possible to give you great value for money and to help keep your bills down.
"To date, we've held off changing our prices for as long as possible, even when our competitors raised theirs. However, we've had to make a few changes to the price of some of our products and services in order to continue offering all the great benefits that are included within our packages.
"Although some prices have increased, we have also made price reductions on a number of products as well as introducing new call options that can help save you money."