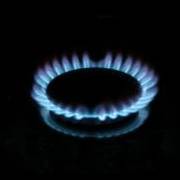 Scottish Power has agreed to pay £750,000 to charity as well as a £1 fine to Ofgem after the energy regulator found faults in the way it calculated customers' prices.
The big six provider couldn't prove it could justify the different prices it charged customers to pay by monthly direct debit or quarterly for over three years. (Join our free Cheap Energy Club to see if you can save by switching.)
At the time of the investigation, which was carried out between September 2009 and December 2012, Scottish Power customers who paid bills quarterly typically paid £180 more than if they paid by monthly direct debit, which was out of line with that of other suppliers.
This difference was cut to £97 by December 2012 and has since dropped to £95.
But Ofgem says it found no evidence that any Scottish Power customers were overcharged.
What are the rules on how much providers can charge?
Industry rules allow suppliers to charge customers different prices for different payment options. This enables them to cover the administration costs of providing those options.
But energy firms are only allowed to charge differently if they can demonstrate the following two points to Ofgem:
1) That their processes for calculating price differences are robust enough.
2) And that the price difference reflects the actual costs incurred of providing those options.
Which charity is getting the £750,000?
After complying with Ofgem's investigation, Scottish Power has agreed to pay £750,000 to Energy Best Deal, a public awareness campaign run by Citizens Advice.
Energy Best Deal aims to make people aware of the savings that can be made by switching fuel providers or negotiating with their existing firms. It also provides information for people struggling with their bills as as details about how to be more energy-efficient.
Ofgem has also fined Scottish Power a nominal £1.
Why is the money going to Energy Best Deal and not customers?
Ofgem says it didn't find Scottish Power's failure caused any specific harm to consumers, which is why it hasn't told the supplier to refund customers.
What does Scottish Power say?
A spokesperson for Scottish Power says: "Scottish Power has cooperated fully with this investigation. We recognise that historically we did not have a robust process in place, but we are pleased that Ofgem has concluded its investigation, and made no finding that any specific impact on customers resulted from our failure to have these processes in place.
"We fixed this problem by December 2012 and all of these processes are now fully compliant."