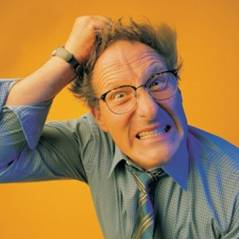 EDF Energy is to pay £3m to charity helping 'vulnerable customers' after regulator Ofgem found it breached complaint handling rules in 2011.
An Ofgem investigation of the big six provider was sparked after the number of complaints recorded by EDF Energy in 2011 increased by over 30% following the introduction of a new IT system. (Join our free Cheap Energy Club to find the best energy deal for you).
Due to "unexpected technical problems" with the new IT system, between May 2011 and January 2012, EDF Energy didn't have appropriate procedures in place to receive, record and process all customer complaints in line with industry standards, according to Ofgem.
It found people were often on hold for long periods, with many deciding to hang up before getting through to customer services. When they did finally get through, staff failed to record the complaint properly which could have resulted in difficulties tracking its progress. At other times when the systems were down, complaints were logged much later than they were received.
EDF Energy can't tell us how many customers were affected by the issue, but it has agreed to pay £3m to the Citizens Advice 'Energy Best Deal Extra' scheme and the Plymouth Citizen Advice Bureau's Debt Helpline to benefit thousands of vulnerable customers.
It adds that it won't be compensating individual customers as the figure to the charities was "agreed to be an appropriate redress package".
In a recent MoneySavingExpert.com poll of the Best (and worst) energy companies for service, (not price) EDF came top with 48% of voters (473 out of 992 votes) saying it was 'great'. E.ON and SSE followed iin second and third place and the bottom three energy companies for service were British Gas, Scottish Power and Npower.
What were the failings?
The regulator's investigation found that EDF Energy breached the following complaints handling rules:
Upon receipt of a complaint, the provider must record in a written electronic format, the date, contact details, summary of complaint, summary of advice given or the action agreed or taken, plus information about whether it has been resolved and the basis of how it's been resolved.
If a customer follows up the existing complaint, the date, and a summary of advice given or action take or agreed to points raised must be recorded.
Complaints must be received, handled and processed in an efficient and timely manner.
'Unacceptable handling of complaints'
Sarah Harrison, Ofgem's senior partner with responsibility for enforcement, says: "EDF Energy failed to have sufficiently robust processes in place when it introduced a new IT system and this led to the unacceptable handling of complaints.
"Its commitment to putting things right and paying £3m to the Citizens Advice 'Energy Best Deal Extra' scheme and the Plymouth Citizen Advice Bureau's Debt Helpline to benefit vulnerable customers is a step in the right direction.
"It's now vital for EDF Energy and the industry to put customers first and put adequate resources in place to deal with complaints. Following our reforms, it has never been easier for consumers to switch supplier and therefore those unhappy with the service they receive are able to vote with their feet."
'We apologise to customers impacted'
Beatrice Bigois, EDF Energy's managing director of customers, says: "Despite our best efforts and extensive planning to manage this transition in 2011 without impacting our customers, we recognise that for a period of time the service to our customers was not up to the standards they deserve. We apologise to those customers who were impacted during this period.

"We have cooperated fully with Ofgem and have taken this matter very seriously. The £3m package we are offering will ensure that thousands of vulnerable customers are provided with free, independent advice on debt, as well as information to help them manage their energy consumption and bills."