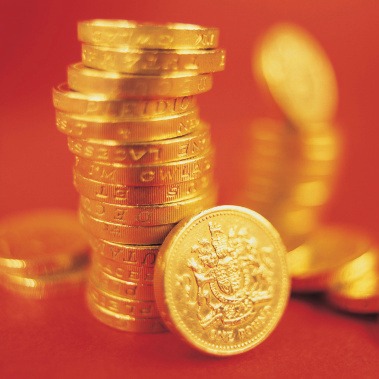 A MoneySaver has become what's believed to be the first person to win a bank charges case in court since 2007.
Oliver Foster-Burnell, a 28-year-old Trade Union Organiser from Taunton in Somerset, has successfully reclaimed £743 in overdraft charges, plus interest after winning his case against what was Lloyds TSB at Taunton County Court last month.
He was also awarded an additional £1,000 in damages, after Lloyds TSB applied a related incorrect default to his credit file.
He won after successfully arguing the charges were unfair as they caused him to get into a cycle of debt. He was able to do this using a new legal argument based on a general 2012 European Court of Justice ruling that allows charges changed without explanation to be assessed for fairness.
Solicitors' firm Howlett Clarke, which represented Oliver, say it's the first outright court victory in a bank charges case since 2007 when all cases in the UK were put on hold pending the outcome of the Office of Fair Trading's unsuccessful challenge against the banks in the Supreme Court in April 2008.
MoneySavingExpert.com has been at the forefront of helping people reclaim bank charges for years.
Snowballing charges
Oliver originally adapted the free template letters in our Reclaim Bank Charges guide and used these to complain to his bank. When he was unable to reclaim all of the bank charges applied, he took his case to the Financial Ombudsman Service.
After both of these routes failed to recoup all of the charges, he decided to take his case to court and says he also benefited from support from the LegalBeagles forum.
His claim relates to charges incurred when he dipped into his unauthorised overdraft between April 2008 and May 2009. He says during one two month period he was charged over £300 when he was already suffering from financial hardship.
Oliver says: "It is unfair that the banking industry is allowed to profit while anyone suffers financial hardship by applying these charges and allowing them to snowball out of control. I am so pleased that in my case the judge awarded in my favour."
Does this case affect other bank charges claims?
As Oliver's case was heard at a county court it doesn't set a precedent, meaning others courts in England and Wales do not have to follow the ruling.
However, both Lloyds TSB and Oliver have just under a week to decide whether or not to appeal the decision at the UK's Court of Appeal. Decisions made at the Court of Appeal are binding on all county courts in England and Wales.
Mike Dailly, principal solicitor at the Govan Law Centre, says Oliver's case is "potentially dynamite" because the argument used "provides a new legal route to challenging unfair charges". However he warns that it's a complicated argument, and it's still early days yet.
MoneySavingExpert.com is currently analysing what exactly the case means for others trying to reclaim.
What's the deal with bank charges?
Reclaiming bank charges from current or closed accounts specifically for busting your overdraft limit, bounced cheques and direct debits was once an open door. You simply threatened to take a bank to court or to the Ombudsman, and it sent you a goodwill cheque for six years' worth of charges, plus interest.
It's been more difficult since a November 2009 Supreme Court ruling, but some payouts are still possible for those in financial hardship who've had a number of charges that have snowballed over a longer period. See our Reclaim Bank Charges guide for more information on how to claim.
If you've had a one-off recent bank charge or a charge applied in error, just call the bank and see if it'll wipe it.